It's been a long time away, but I have been lurking for years. I semi-officially "retired" from the hobby back in 2015, deciding to put my free time into video games as they were simpler and I could stay in touch with friends scattered across the US. The bug never left though, even through the myriad of sell-offs I undertook. I couldn't part with the massive SM collection I had amassed or my beloved Orks. I did part with my entire CSM Bits collection (a whopping 10 pounds worth) which I still regret. Ah well, the new CSM sculpts are light years better than the previous ones.
I've been reacquainting myself with my hobby tools, paints, brushes etc. Tossing out old paints that are no good, etc. My kids bought me an airbrush package a couple of Christmases ago, so I've broken that out and started that (steep) learning curve as well.
As an exercise, I pulled out a 3 man set of Primaris Intercessors and spent a couple of weeks with them. The first one I painted to "completion", not worrying about clean blends and niggling details, just the joy of painting again. It's always been my zen place. The place where I have lost thousands of hours over the last three decades. Also the first steps towards cementing a scheme for my massive army that I've never painted. The airbrush gives me hope.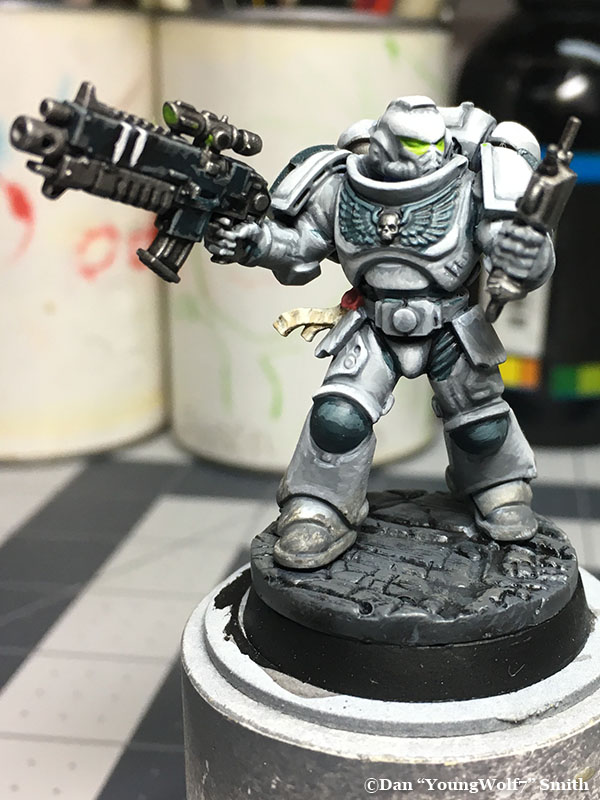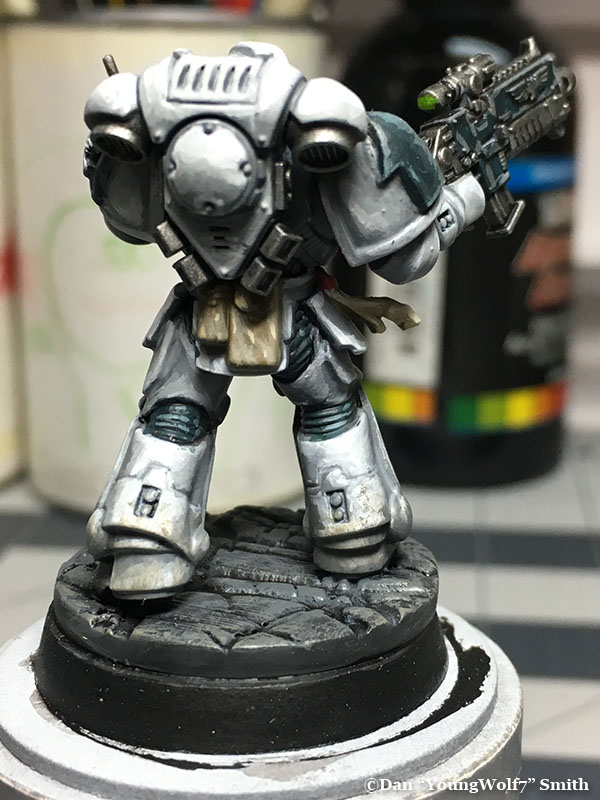 Pics are all from my iPhone. My light booth and camera setup are all still stuffed away, so it might be some time before I can get better images. This is all brush work, using P3 paints exclusively as I know exactly what they can and cannot do. It felt good to not only paint a model for the first time in 4 years, but actually allow myself to call it good enough. No worries about smooth blends and clean lines, just exploring the sculpt with the brush. I'm my own worst critic (as are many hobbyists) and I'm trying to put that aside in favor of enjoyment. Painting & converting at the professional levels sucked all of the joy away from the hobby which led in large part to my retirement.
With the first model wrapped up I mulled it over for a few days and went on to the second. I went for a lighter gray base color, wanting more of a "cool" white. A bit neater this time, playing more with the hard edges and recesses. The first one used green on the lenses, so I went with blue on this one to see the difference.
I didn't bother finishing the base as these are not the bases the army will be standing on. A bit closer now, much smoother. Muscle memory starting to come back to me.
The third I focused entirely on the white, ignoring pretty much everything else. I'm not going to have any bare heads in the army, so no point in working on the head. Still working out whether or not to add a dark red to the helmets for sergeants. I've added a skull to the backpack of the sergeant to indicate rank and to make them easier to ID on sight. (Not that I play or anything.)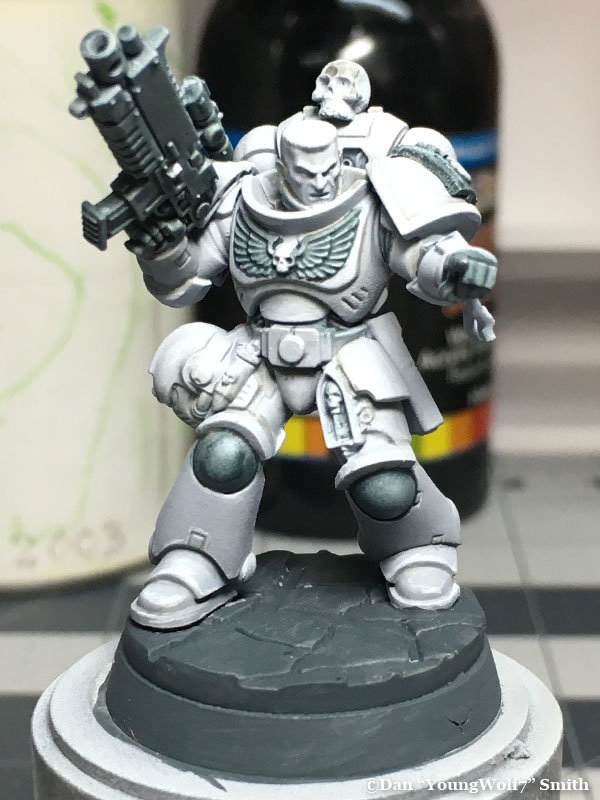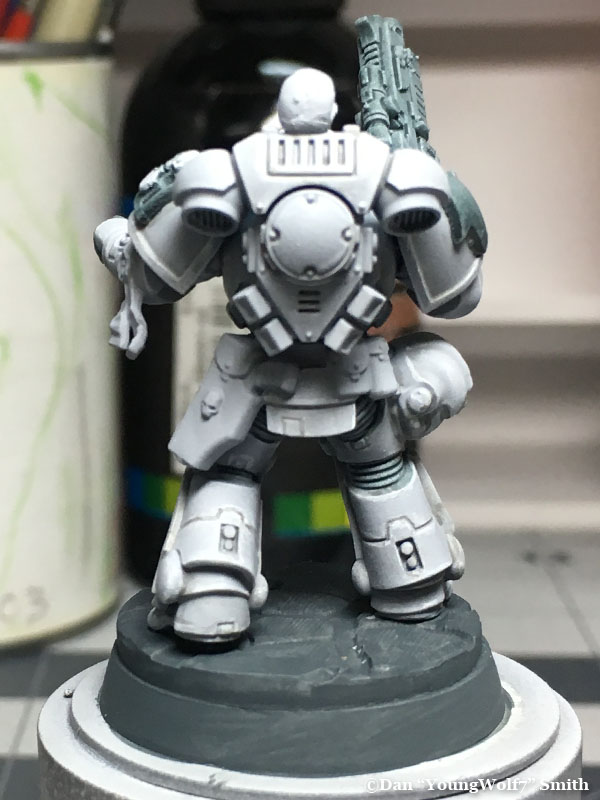 The lighting in the pic almost makes it look unpainted, but the white is indeed painted and the smoothest white I've done in years. Trouble is, it was with the brush and if I want to finish the army some time in the next decade I will need to focus on the airbrush for the majority of the work. Fortunately power armor lends itself very well to that.
Edited by YoungWolf7, 19 January 2022 - 05:50 AM.