Orientation of the designs will have an impact on the design possibilities.
To give you an idea of the results, here are some images. Note that these aren't final (especially the 6/skull images) and the styles might change a bit as we continue with the polls.
STANDARD ORIENTATION
DIAGONAL ORIENTATION
With 16mm dice, the actual area that can be engraved is 12.5mm (the blue/grey area).
If we want additional decorations/borders for the pip faces, we'll have to incorporate a combination of shrinking the pip sizes and moving them closer together. The image at the left shows them without any decorations/borders, while the image in the middle shows them moved together, but not shrunk. Similarly, the Legio skull will have to be shrunk a bit if we want decorations/borders, but it's a lot easier to work those into the design.
Below are some examples of dice from Q Workshop to help you decide. Keep in mind that our dice will have skull pips on the 1-5 faces and some variation of the Legio skull on the 6 face (no number/pips on that face).
STANDARD ORIENTATION
Classic Runic white & red (left) and Dwarven white & black (right)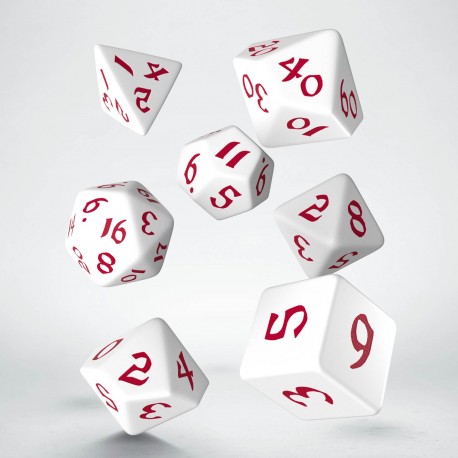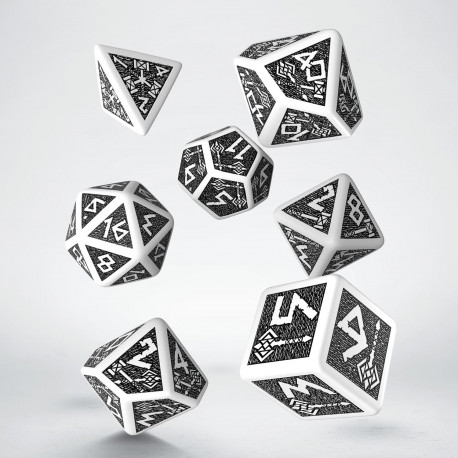 DIAGONAL ORIENTATION
Warmachine Khador Faction (left) and Call of Cthulhu The Outer Gods Nyarlathotep (right)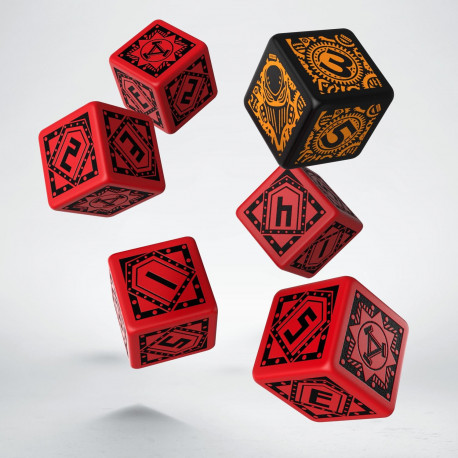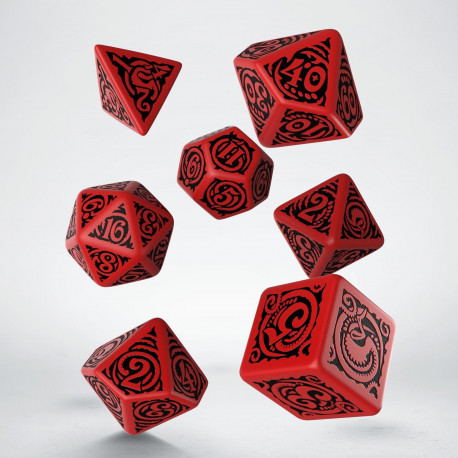 In all likelihood,
if
we get extra decoration (i.e., borders or swirls or what-not), the 1-5 faces will require a basic embellishment such as a border so that the pips don't get lost in the design. Alternately, we might only have the 6 face featuring additional decorations since the skull won't get lost (and that will help set the 6 face apart from the others). That's just something to keep in mind when you vote.