Whether or not we include border decorations will impact the overall design.
Since we've elected to use pips instead of numbers,we can't have too much other imagery on the 1-5 faces. So if we have border decorations, they need to be simple and inobtrusive in order to ensure that the pips can be read quickly and accurately.
In order to give a better idea, here are some images. Keep in mind that the design of the skull pips has not been finalized, so the style, size, and arrangement shown below is purely conceptual.
Border Decorations:



No Border Decorations:
To give you a better idea of the realm of the possible, here are some dice with different border decorations from Q Workshop.
Runic White & Black: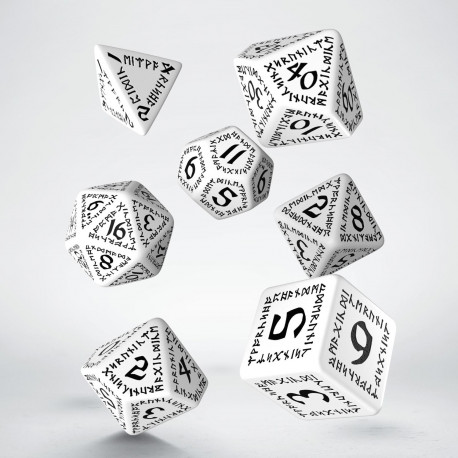 Pathfinder Second Edition: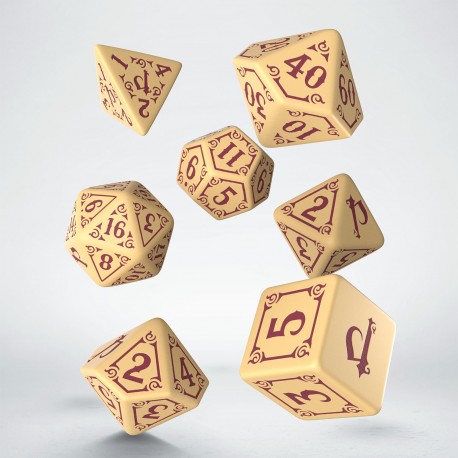 Starfinder: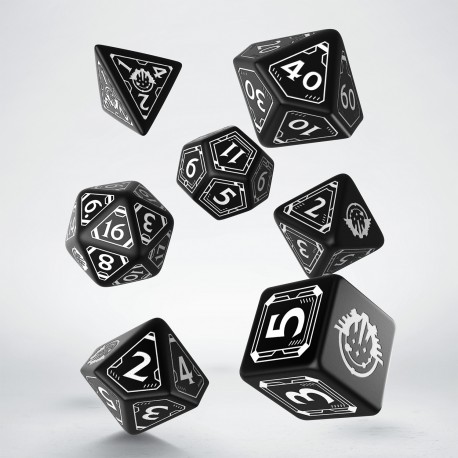 Also, the first run of B&C dice had a border:
Some limits to keep in mind:
The maximum width of a painted area is 1.8 mm.
The minimum width of an engraved area is 0.14 mm.
The minimum distance between engraved areas is 0.35 mm.
The thickness of the red box above is approximately 0.5 mm. If we want a thicker area, the skulls will have to be moved closer together and/or reduced in size.
If
we vote for border decorations, we can dicker over the actual design later. For now, all we're voting on is whether or not to have some sort of border decorations on the 1-5 faces.