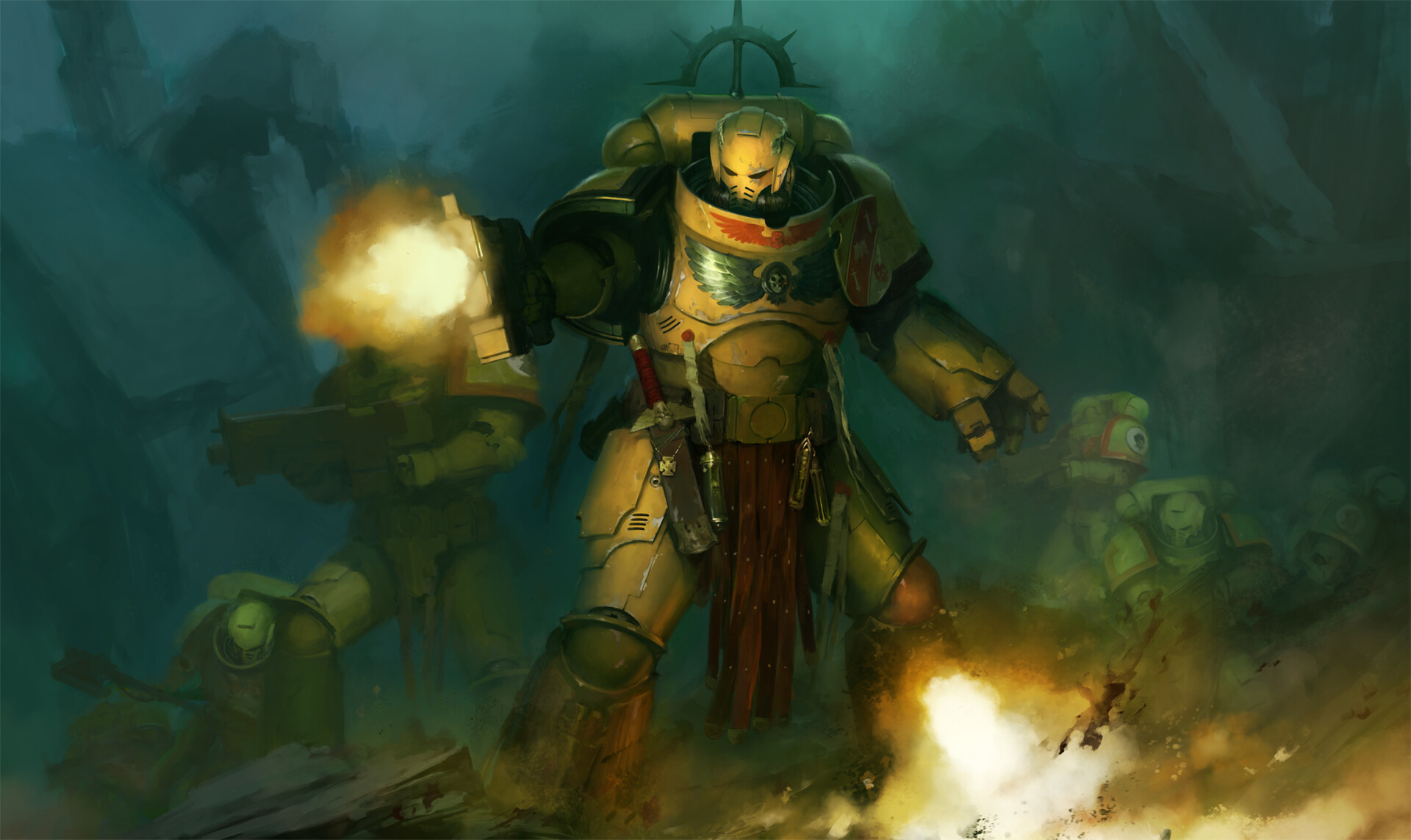 The legend of Artorias art none but a fabrication. … Traversing the Cicatrix Maledictum? 'Tis but a fairy tale.

- Blessed Cardinal Ataulph
Welcome to my painting log where I will document the rise of the 5th Assault company my 2020 army project, a mobile strike force of Imperial Fist Primaris marines that have become waylaid in the Dark Imperium. As the years passed and no lines of communication with the Greater Imperium or chapter command could be archived they have started stretching the laws of the codex Astartes in the name of necessity.
Part of this project is to to build a army that goes against the grain of the current game Meta, learn new painting skills and put in even more attention to detail than I have done in my Black Templar army.
This is the test marine and I'm happy with the results and with that I found a way to paint yellow that works fairly quickly while producing a nice result. I will try to keep the the Gothic theme of 40k in this army without going overboard while focusing on the sci-fi industrial aspect of the setting. Part of this is that all of my marines will have the MKIII shoulder pads from forgeworld.
Next update will feature either a jump pack captain or Eliminators.
Edited by ST.Lazarus, 09 July 2020 - 04:23 PM.