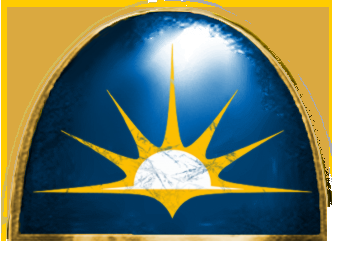 ++ Legio XI: Wardens of Light++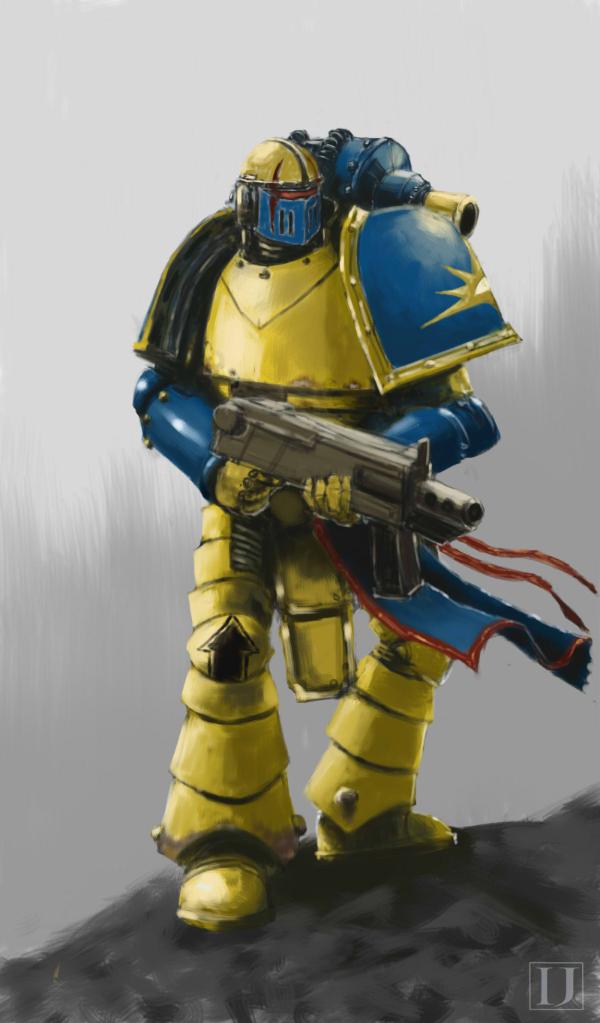 Primogenitor:
Gwalchavad
Cognomen (Prior):
Apostles of War
Observed Strategic Tendencies:
Multivector Fast Attack via Landspeeder and Jumppacks, Close Combat Duelists, Anti- Psyker Operations,
Noteworthy Domains:
Basquia, Franc, Kreol (Terra); Caerbannog Corridor
Allegiance:
[redacted]
Introduction

The Wardens of Light were like golden blades, cutting down their enemies scarring the darkness..
REMEMBRANCER MEROS, WITNESSING THE LIBERATION OF OCCULUS PRIME
The Wardens of Light represent an exotic arm of the Legiones Astartes. For every Warden has the potential to become a Pariah of varying strength, whose powers are contained by a masque capable of restraining their nature. With this tool, the Wardens of Light have turned their natures into a surgical weapon, emulating their ways of war. Moving with expert precision, the Wardens of Light seek to overwhelm their enemies with unearthly skill as they initiate complex military maneuvers to strike their enemies from several angles, collapsing the enemy's resistance. With an unusual streak of pacifism, Gwalchavad is a forgiving soul, attempting to integrate the lost colonies of Man as bloodlessly as possible. Fate, in turn, would not spare this idealistic soul from the cruelty of a brother's treachery.
Table of Content

[Redacted]
[Redacted]
[Redacted]
Inspiration/Creator's notes

Korean, south east asian inspired legion mixed with arthurian myth, irish gaelic names and a big portion of wheel of times and dragon age. The Wardens are a lost legion project on which I work constantly for 6(?) I am sure even more years.
It is an honor to have a version in the alternate universe of the broken throne.
Edited by MikhalLeNoir, 25 February 2020 - 05:53 PM.