After I have been lurking on this forum for too long and admiring everybody's projects, I decided it was about time I did something about all these unpainted/ half-painted figures sitting on my shelves collecting dust.
So I joined up and start this thread to hopefully encourage me to get going and keep going.
I have been in the hobby for more than 20 years now and collected, painted and played on and off quite a few times.
Hoping to get back into it.
Here I want to collect all my painting projects concerning loyal Imperial servants.
I got the Burning of Prospero box when it first came out and started working on it, and over the years I have also added some other miniatures to it so I could use the growing Thousand Sons army also in modern games of 40k.
For use as generic red painted Space Marines.
I also have some forces of the Inquisition still waiting in the wings, half assembled, or half-painted.
It is about time some of it actually gets done!
So here we go.
This is how far I got: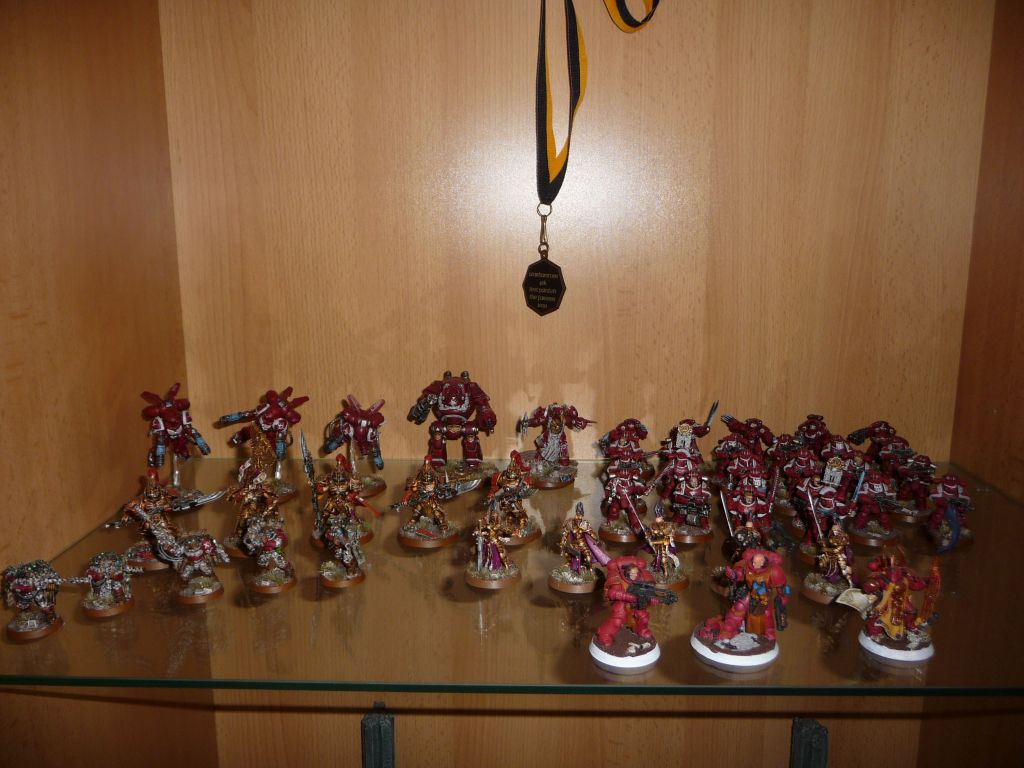 Some Tactical Squads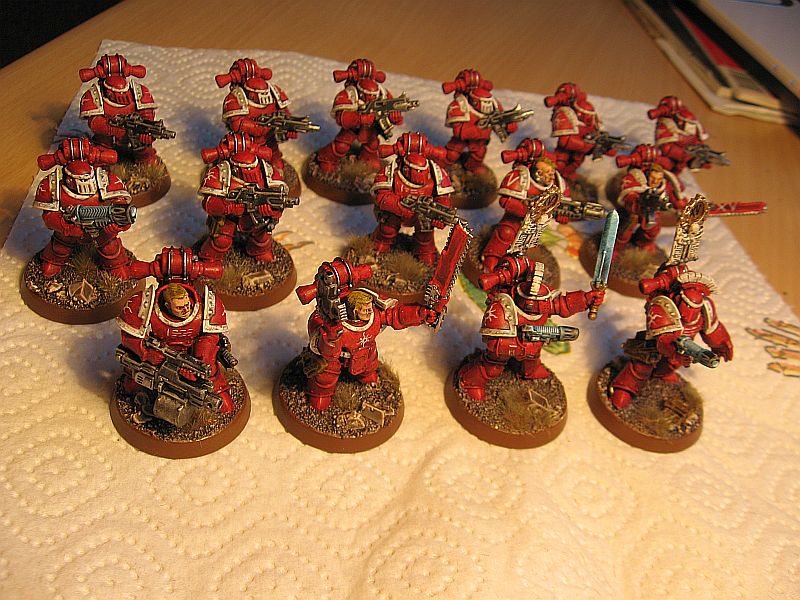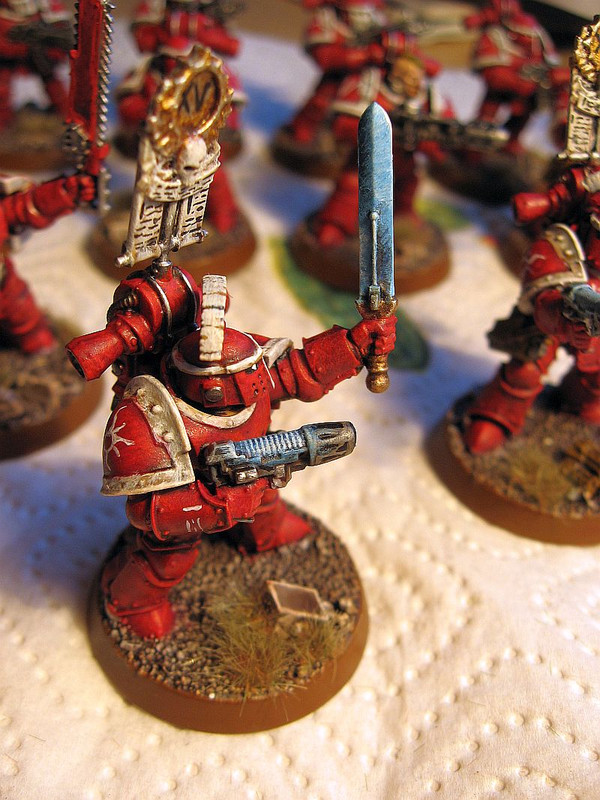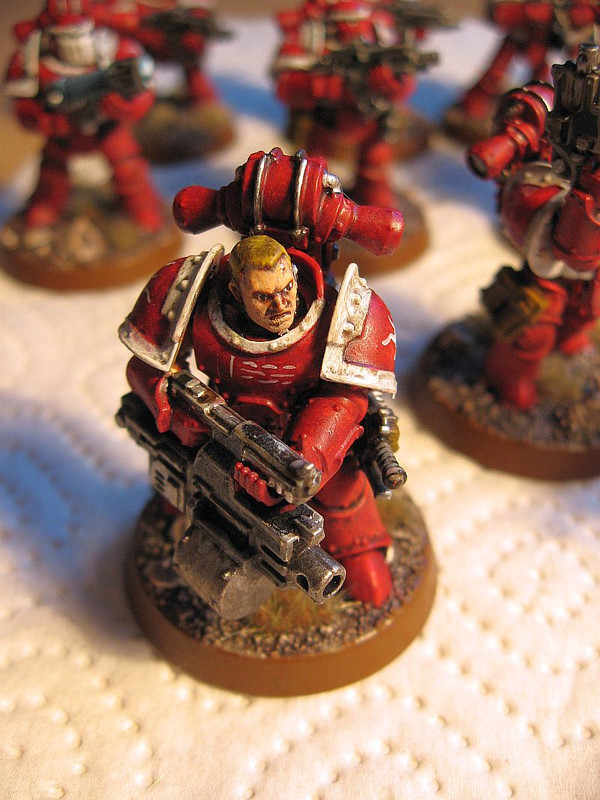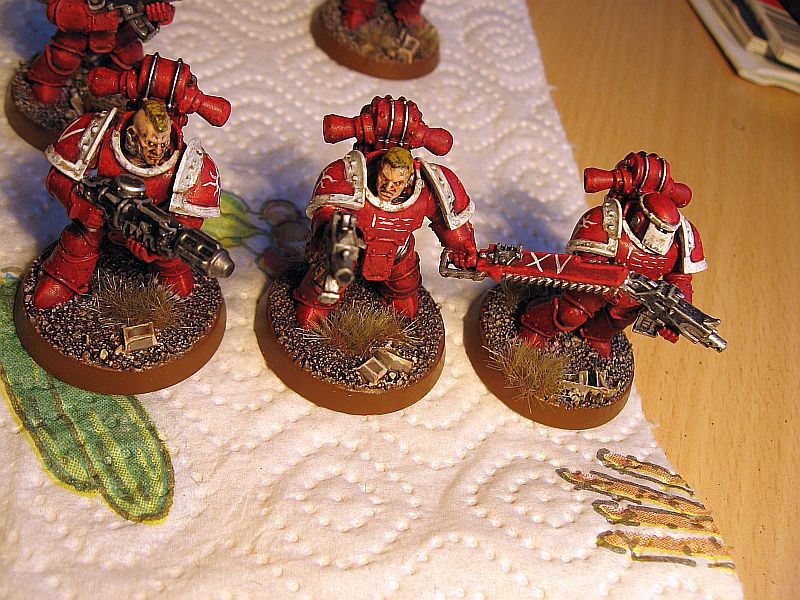 Terminators: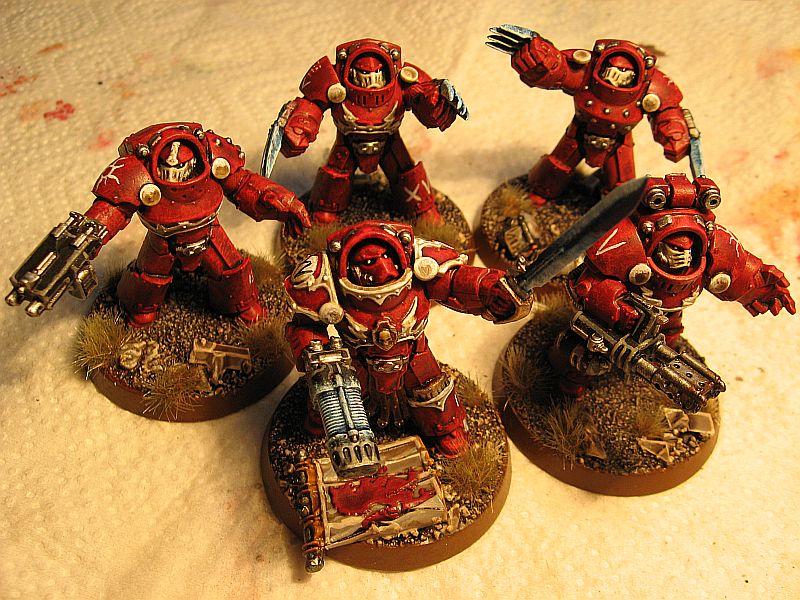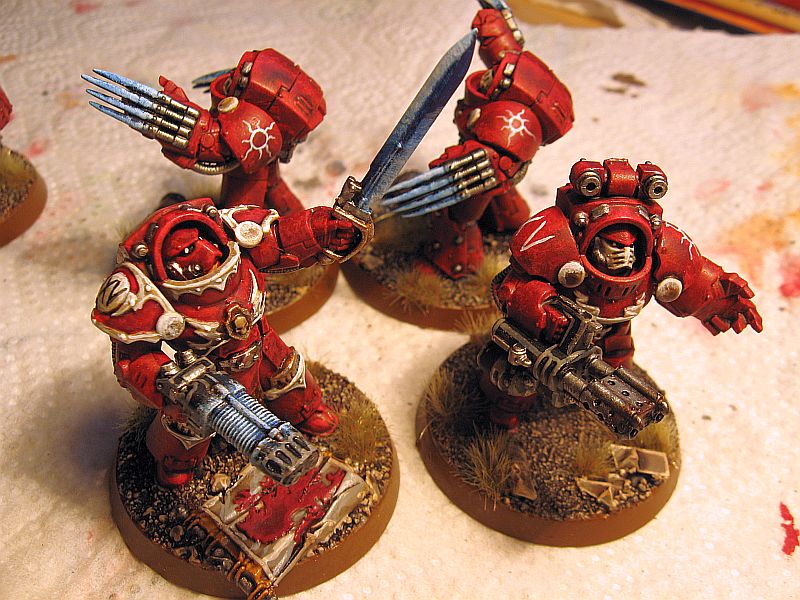 Contemptor: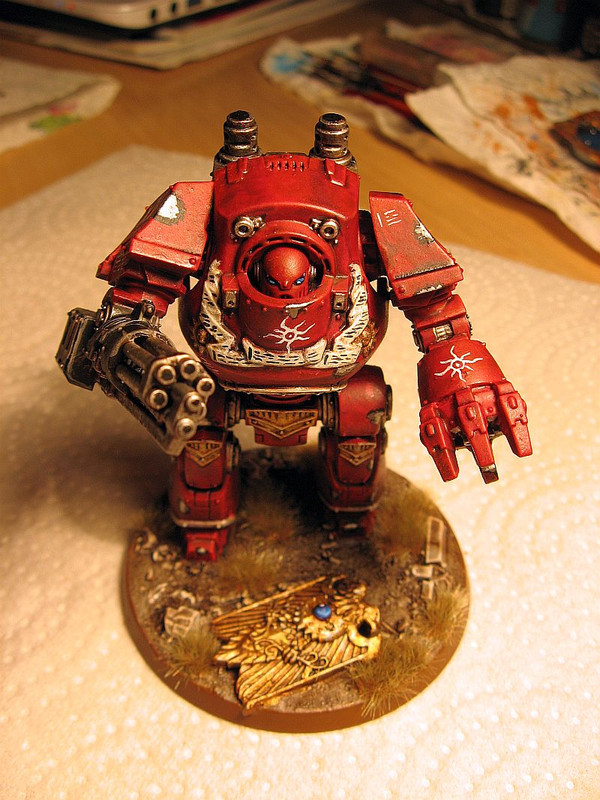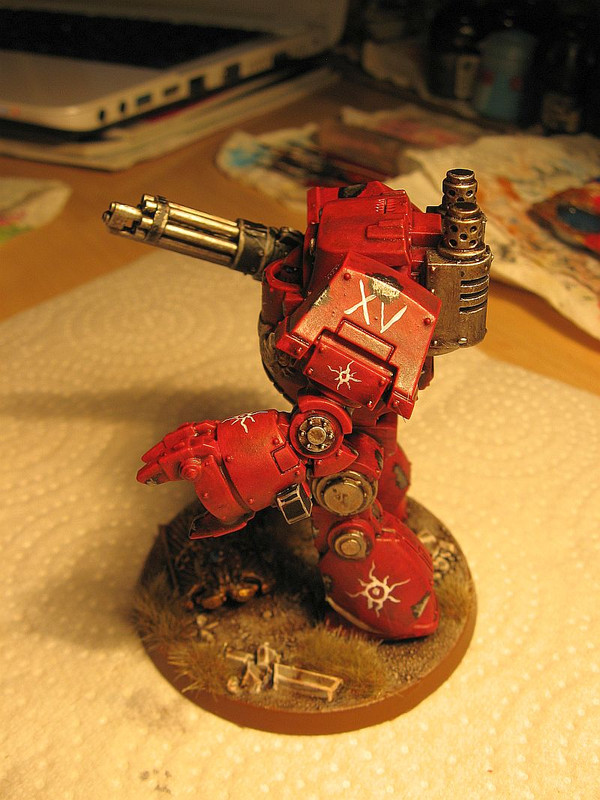 A Librarian from Scibor Miniatures: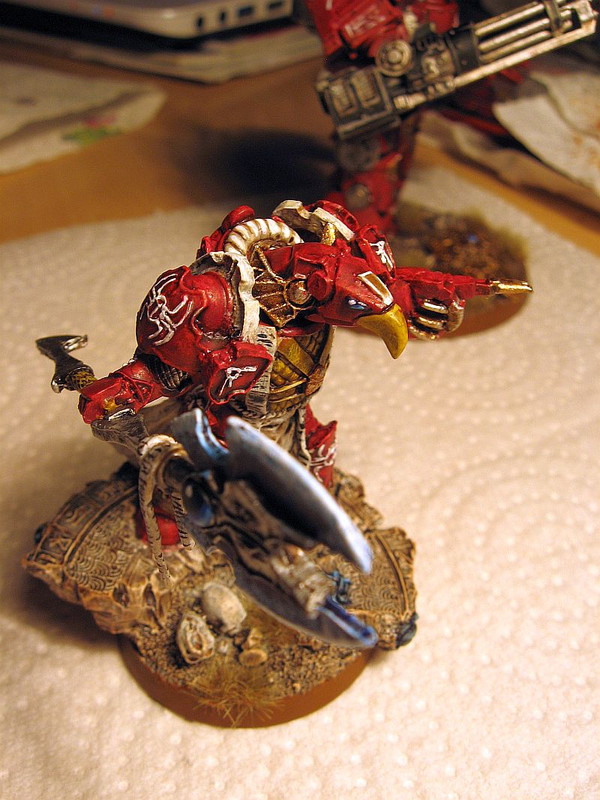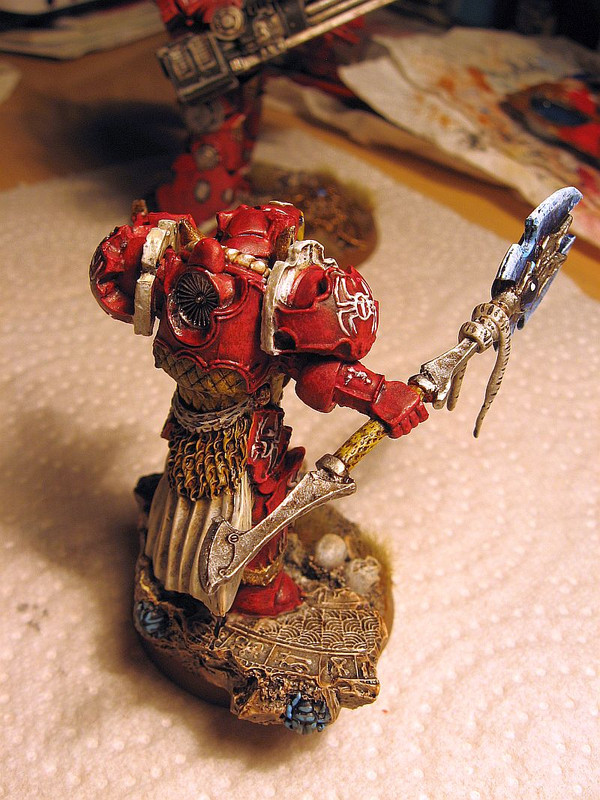 These guys because I really adore the miniatures: