I've had this army in the works for about two years now, but I'm finally starting to get highlighted models done! I wanted to do an army that was clean and practical, making use of a lot of decal transfers and edge highlighting, which was something I've never really tackled before.
The helmets are from
https://bombshellmin...-helmet-set-r8/
and consist of a clear plastic dome and pewter collar (I didn't want to paint faces, so I sprayed them with gloss black). Conversion was pretty easy, just removing part of the marine's collar. On some of the pushfit models with pre-attached shoulderpads, I had to trim the piping on the pewter collar down to fit, but its not very noticeable on the final thing.
Lore wise, I liked the idea of having an Ad Mech controlled Marine force where they function essentially as Marine Skittarii. They were orginially escorts for an Explorator Fleet, but have since been hijacked, mindwiped, and cloned by the Fleet Magos. The modified helmets are (on paper) to provide extra protection in hazardous environments, but really because the marine's heads have been horribly augmented with cybernetic shackles that they simply don't fit in Mk X helmets anymore.
Rules wise, I run them as Deathwatch to reflect their fleet's wealth of technology gizmos and total lack of regard for codex organization.
Intercessor Squad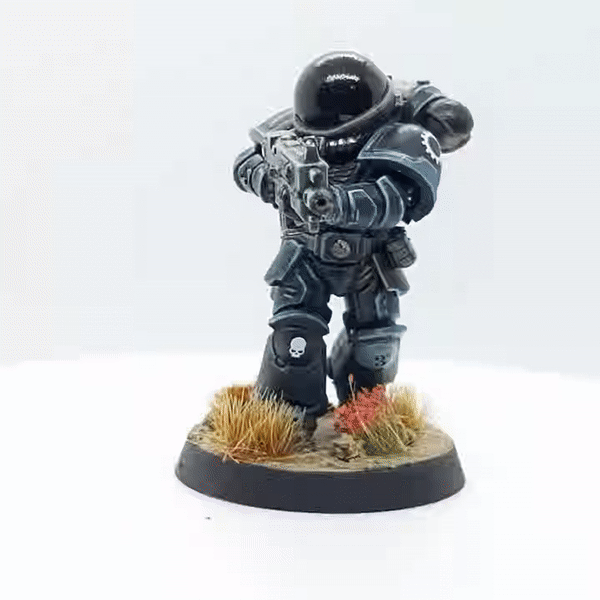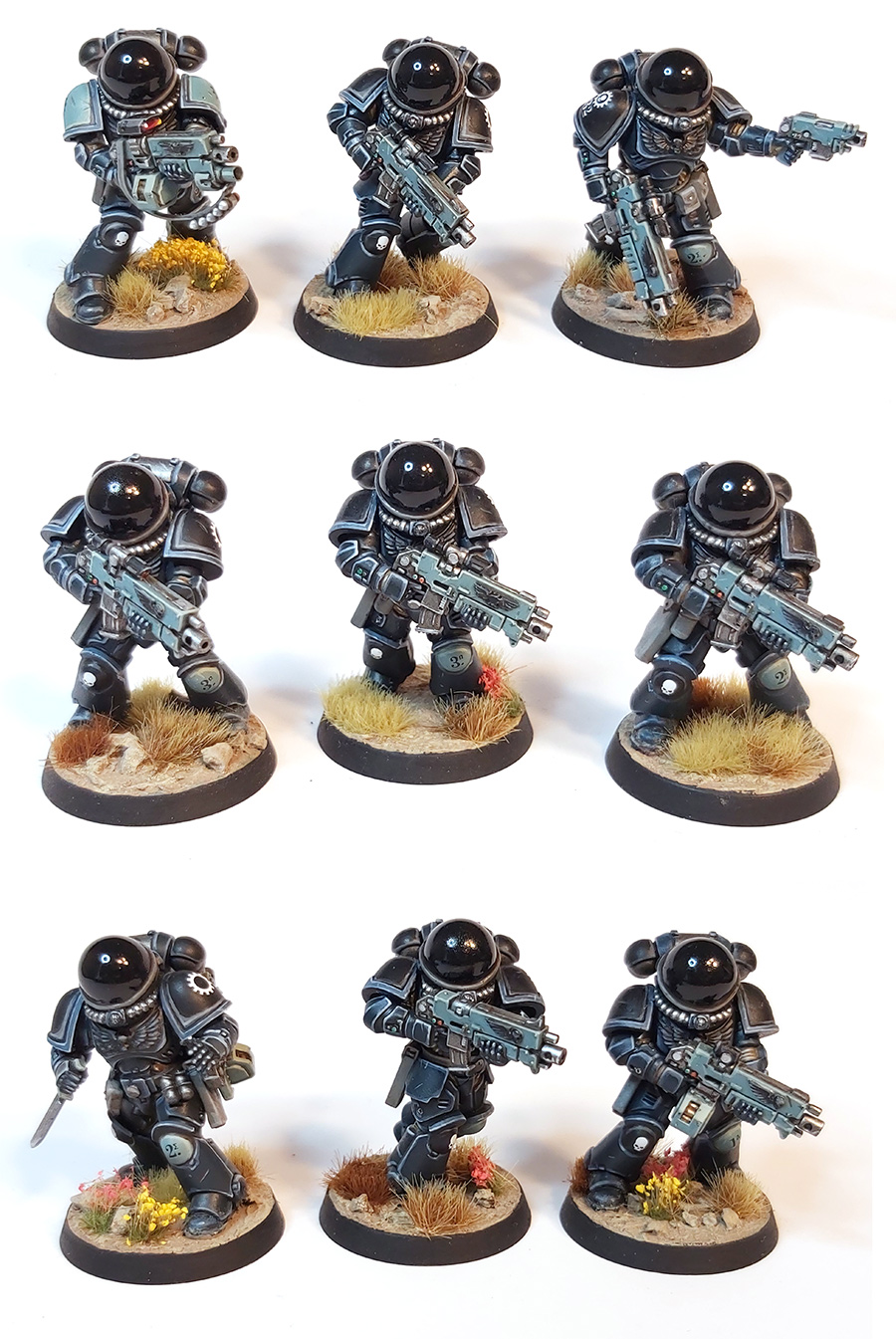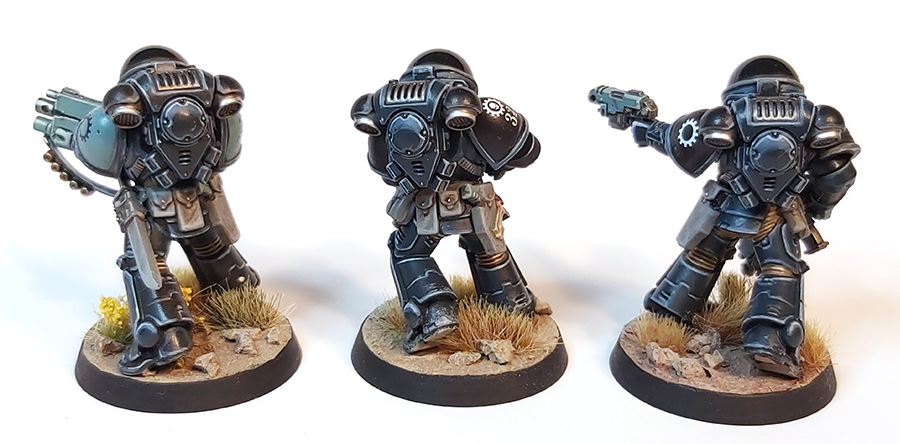 Hellblaster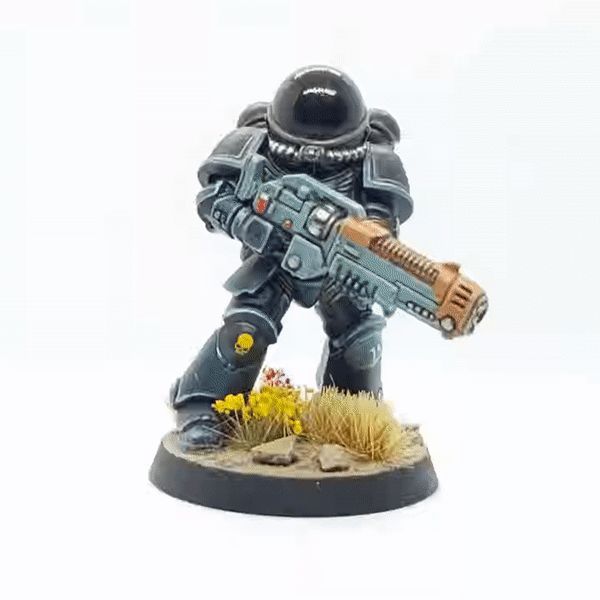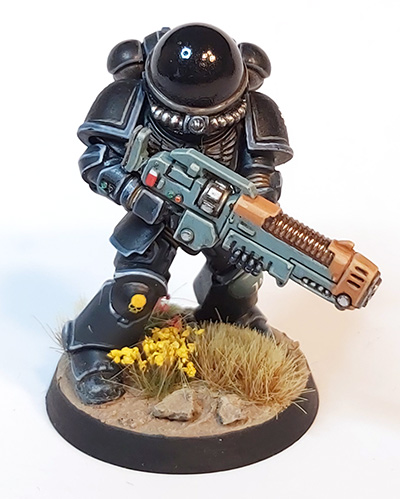 Aggressor:
I'm not a fan of the big bullet mittens, so I replaced his arms with Tartaros Terminator arms.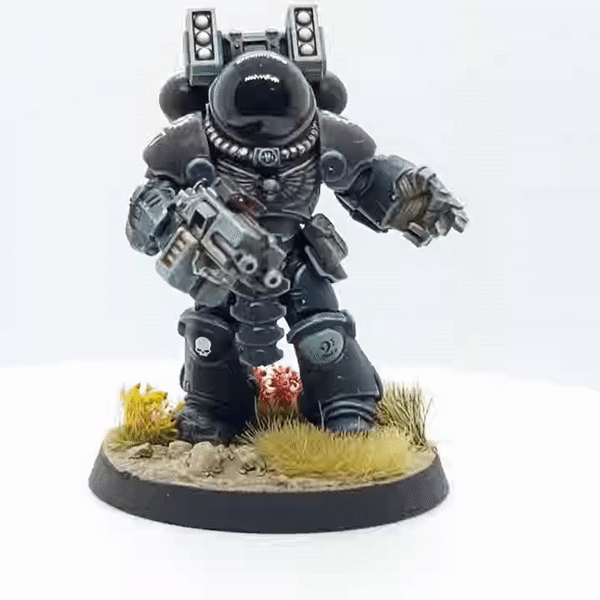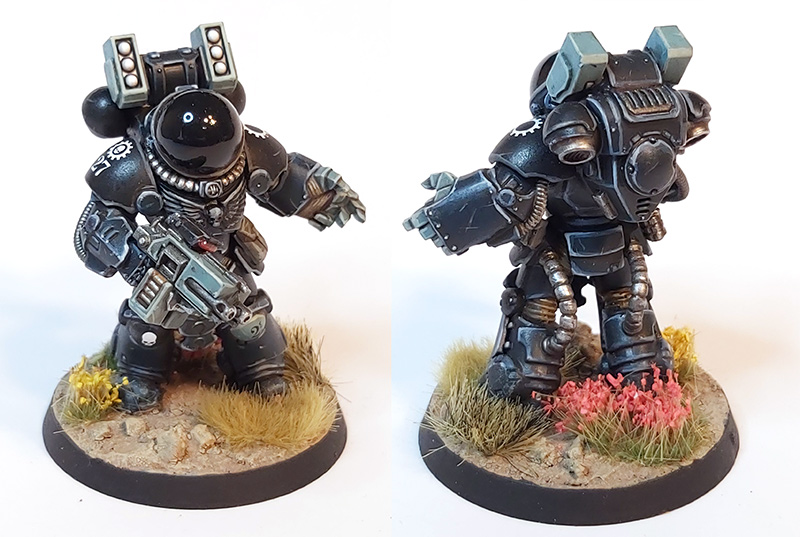 And bonus tagalong, my Ordo Xenos Inquisitor, who's sanctioning the whole Explorator Fleet.
The model is a Necromunda Van Saar with a Palanite Enforcer revolver.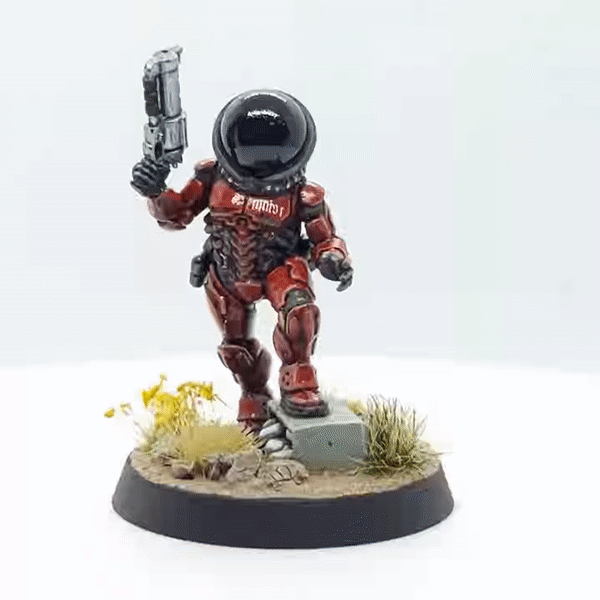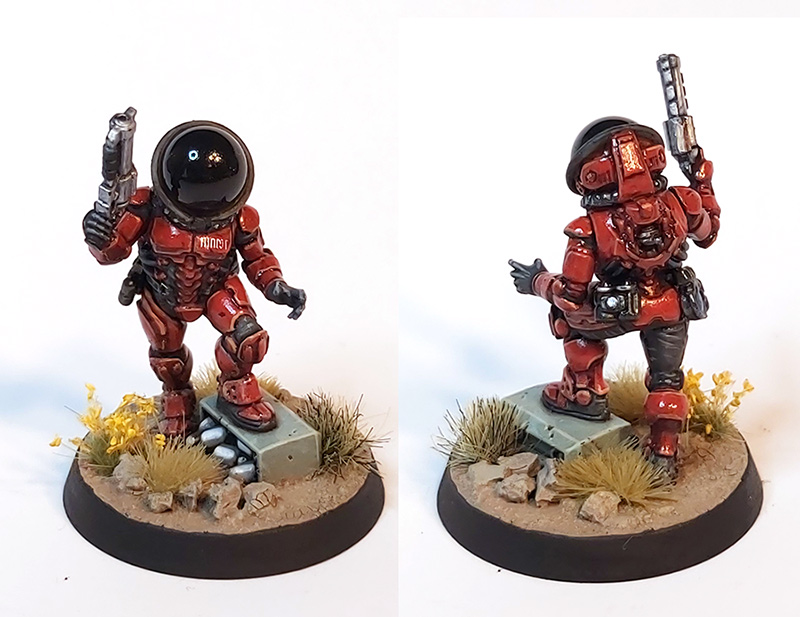 He's very smol next to his bodyguards.