Apothecary finished: I didn't enjoy paining his model :apart from he base), too many fiddly bits for my liking. I painted him in silver because as my techmarines are metallic red, my librarian is metallic blue,, it just felt right for the apothecary to be metallic white or as close as I could get,#. I do actually have a paler metallic to go over this bu I reached a point where I was sick of the model, i was good enough to game with, and I had too many other things that needed painting to justify spending more time on him.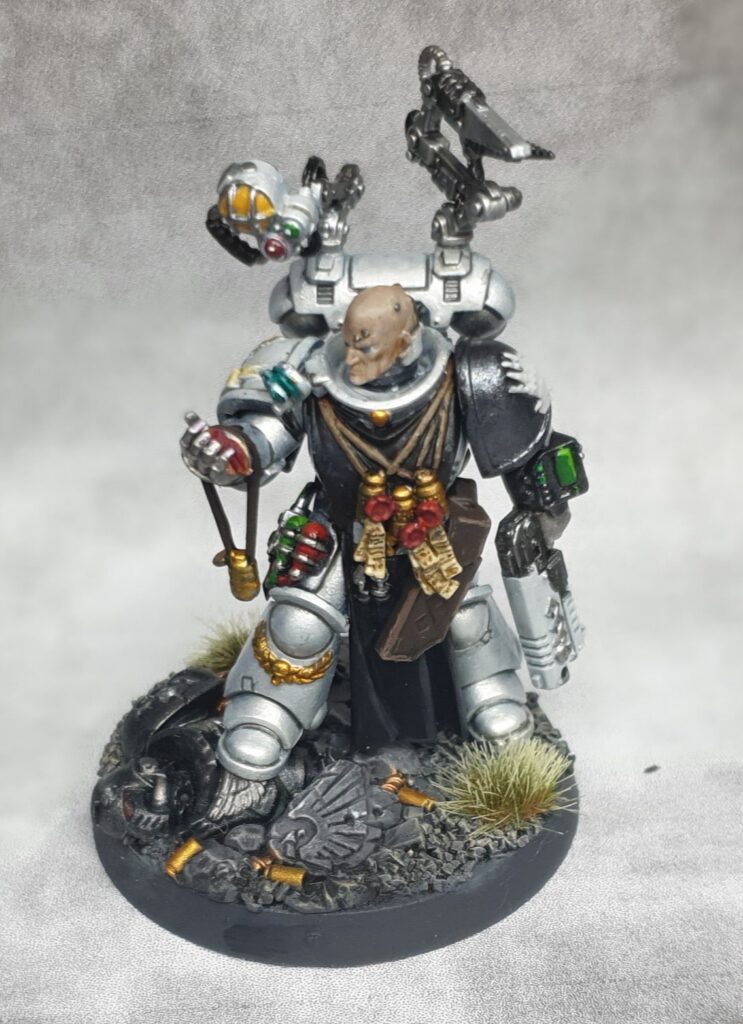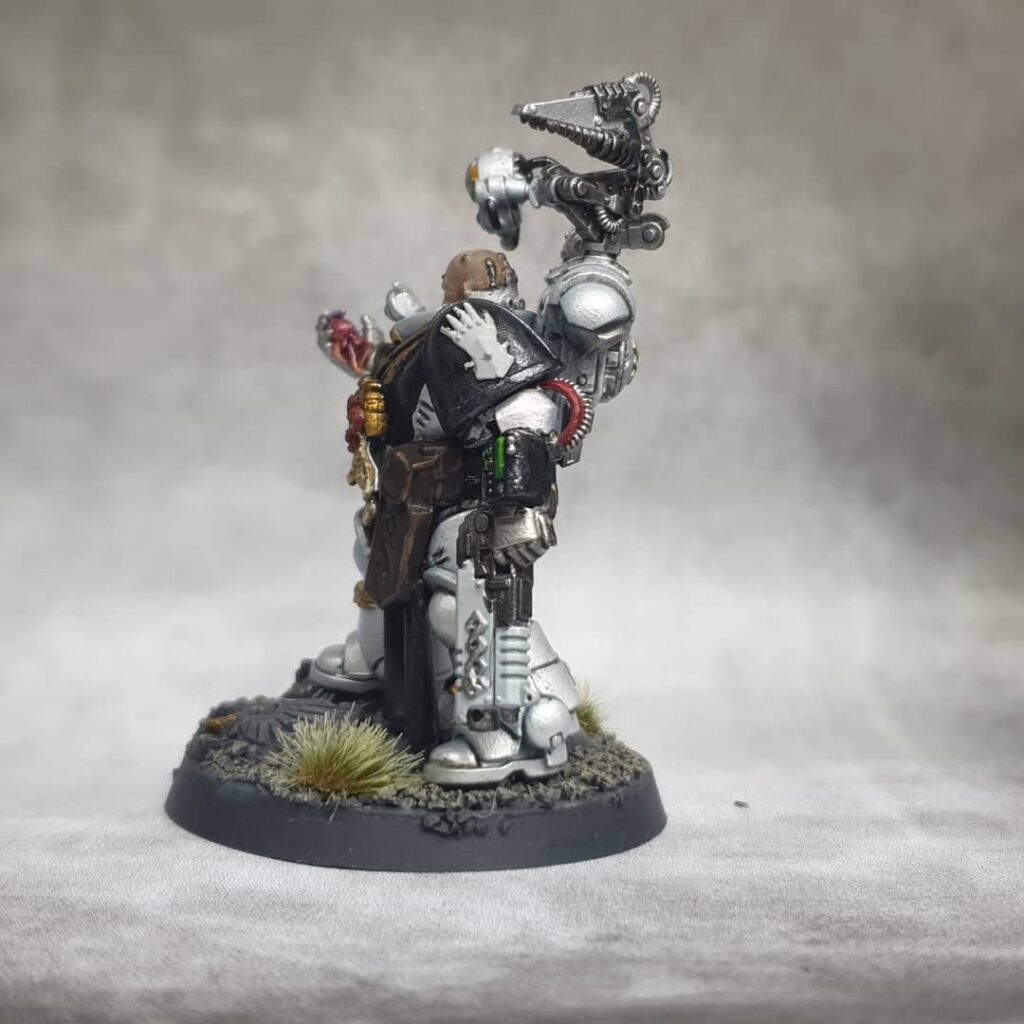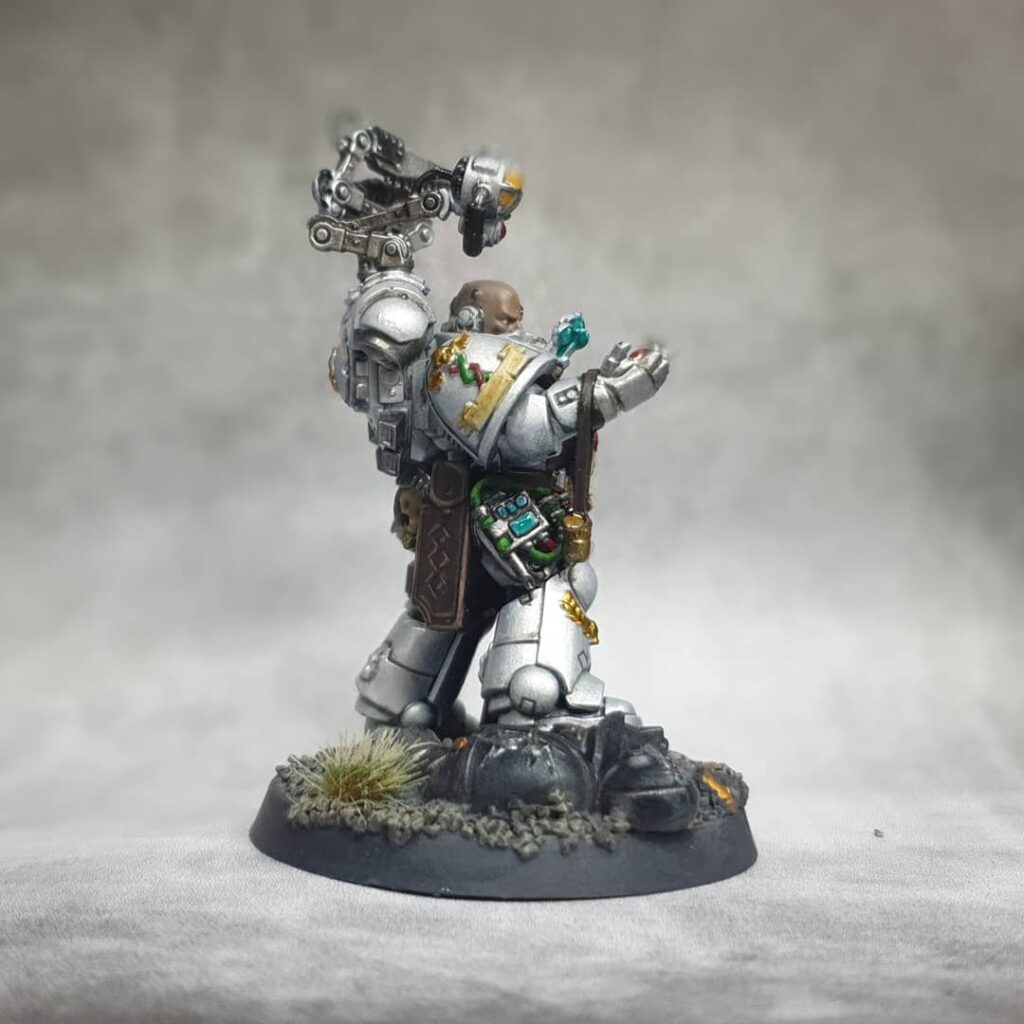 The scroll is blank because I haven't decided on a name yet for any of my character models.
Now to finish batch painting the 10 man Infiltrator squad!
Edited by The_Real_Iron_Hand, 29 October 2020 - 07:53 AM.