Waaagh!, it ain't nothin' but a heartbreaker
The thought of waaagh! blows my mind
Waaaagh! has caused unrest
In the orky nations
'Oo wants to die?
Waaagh!, huh, yeah
What is it good for?
Absolute krumpin!
Just starting up my waaagh! got the snagga box, and a few random gubbinz I'm orkyfying. It's a bit different to marines and necrons - loving it!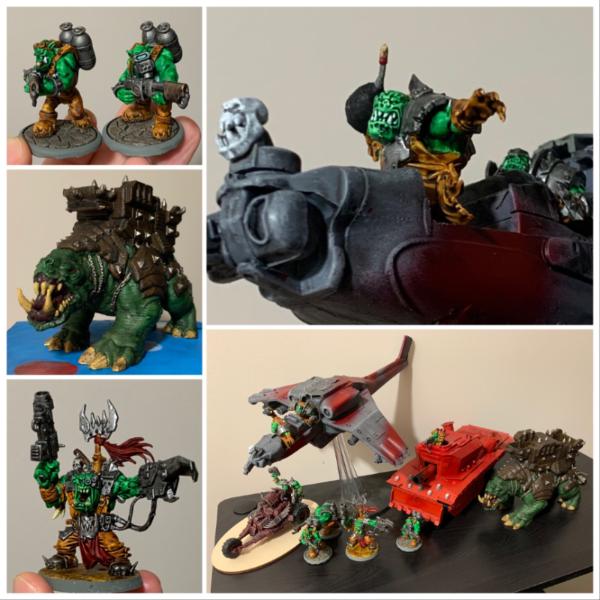 Also my first time really leaning into contrast paint… although I've decided that 'Ork flesh' is a bit too vibrant a green… going to use astra militarum camo for my snaggas and save Ork flesh for 'regular' orks (as I've already started with it).