Here are my first 5 Templars, C&C welcome. Also my first stab at taking halfway decent mini photos, so pointers welcome there too!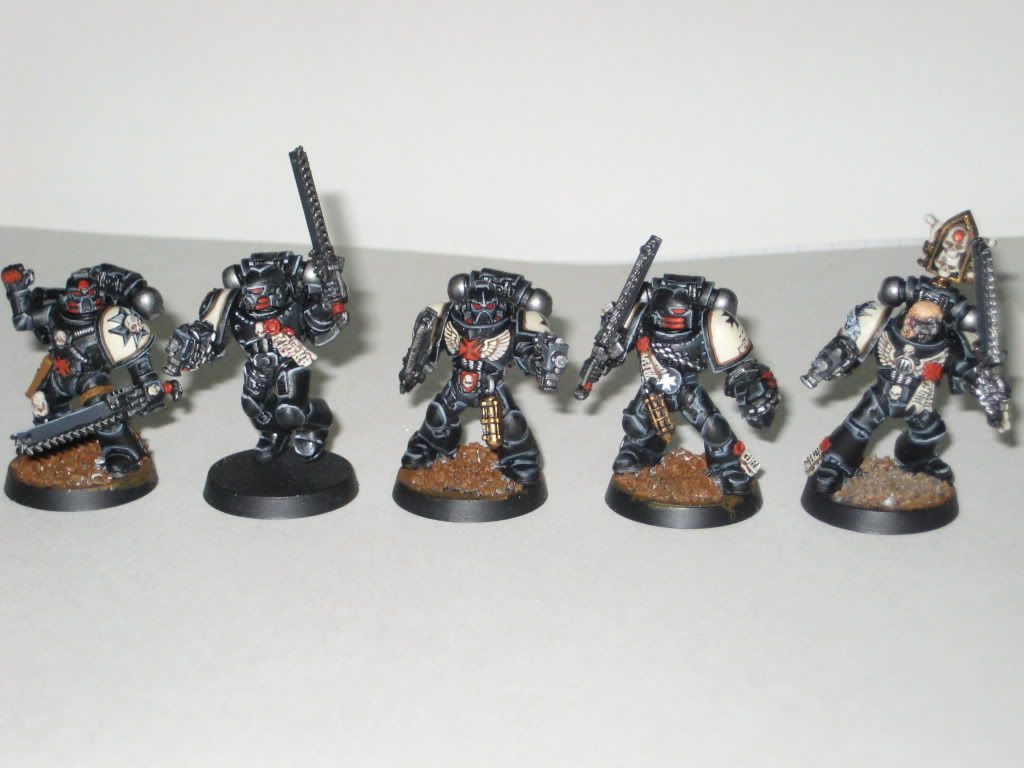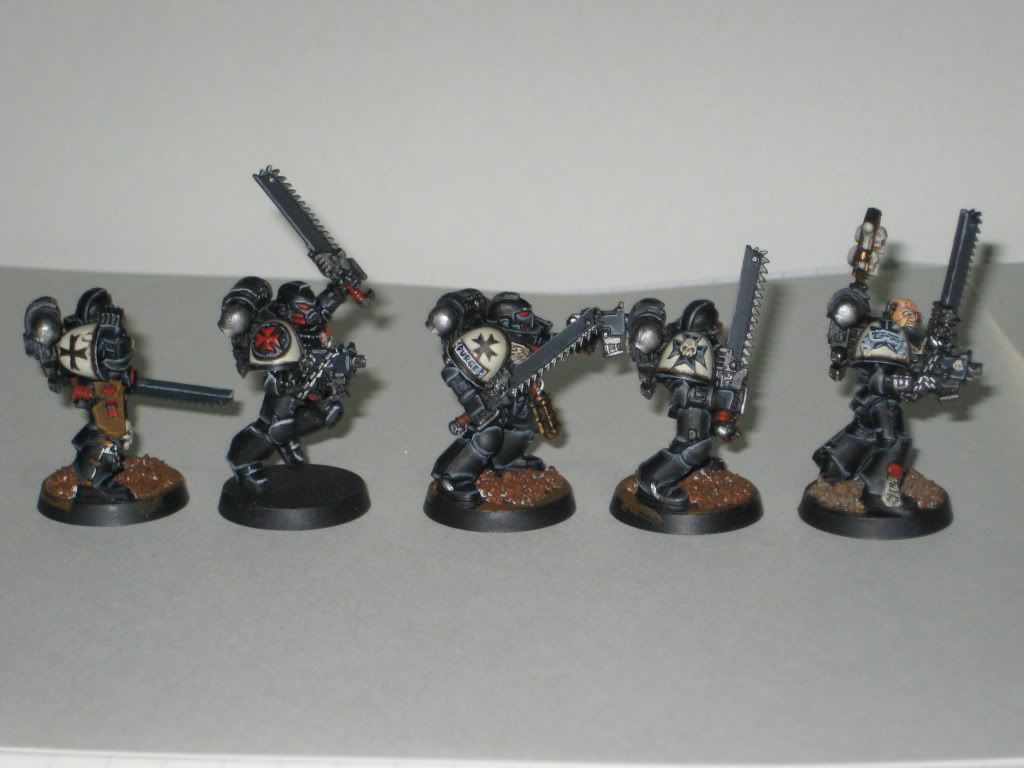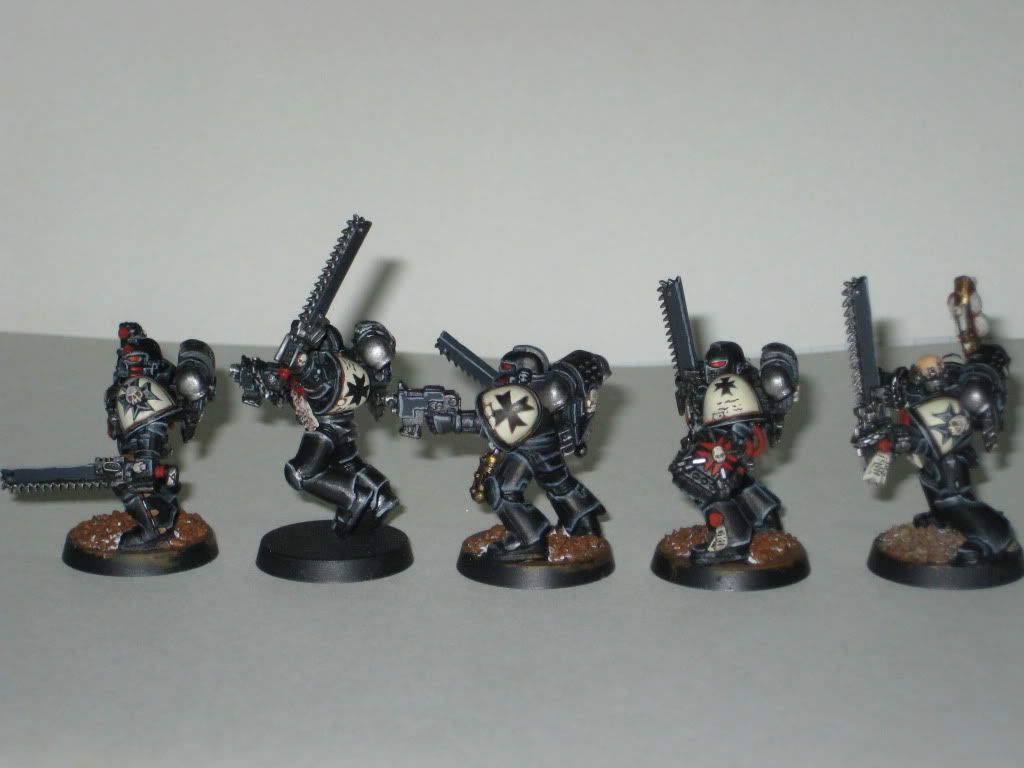 The guy without any base work done was my prototype, hence the brighter highlights. Still trying to figure out a simple way to dull those back down to Codex Gray. Also my first attempt at basing, and it didn't go particularly well IMO. Gonna scrape em off and try again sometime down the road.
Edited by Firepower, 10 February 2018 - 12:54 AM.