Trying to get back in the hobby, Call of Chaos is a good way.
Will be updated later on for CoC MKIV, since I haven't actually started even stripping the raptors. I'm planning on trying to make each model at least slightly individual, so these squads will be smallish.
My pledge:
one squad of raptors
one squad of chaos marines
one chaos spawn
edit:
a marine I painted a couple months ago, to illustrate the color scheme. This isn't actually part of my pledge.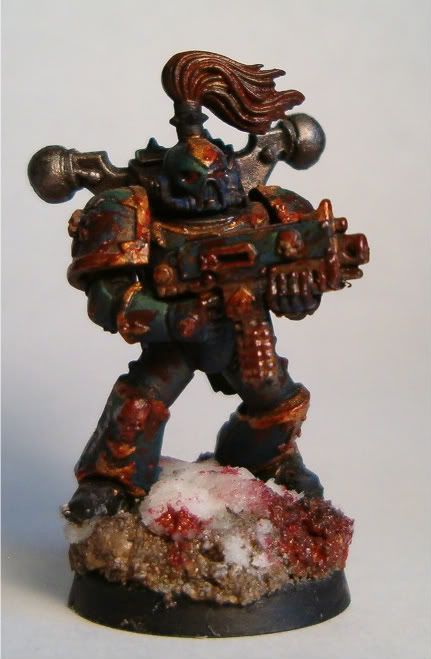 Edited by Skidion, 16 May 2010 - 04:55 PM.