<April>, Update <1>.
I took some pictures of this month's painting projects. I haven't sprayed them yet in these pictures, as I wanted to do a before/after kind of setup.
Anyway, here's what's up for this month.
Chaos Space Marines (12)
(note that there is a Sorcerer with the unit in this picture)
But they aren't the most important thing, oh no. That's my Sorcerer.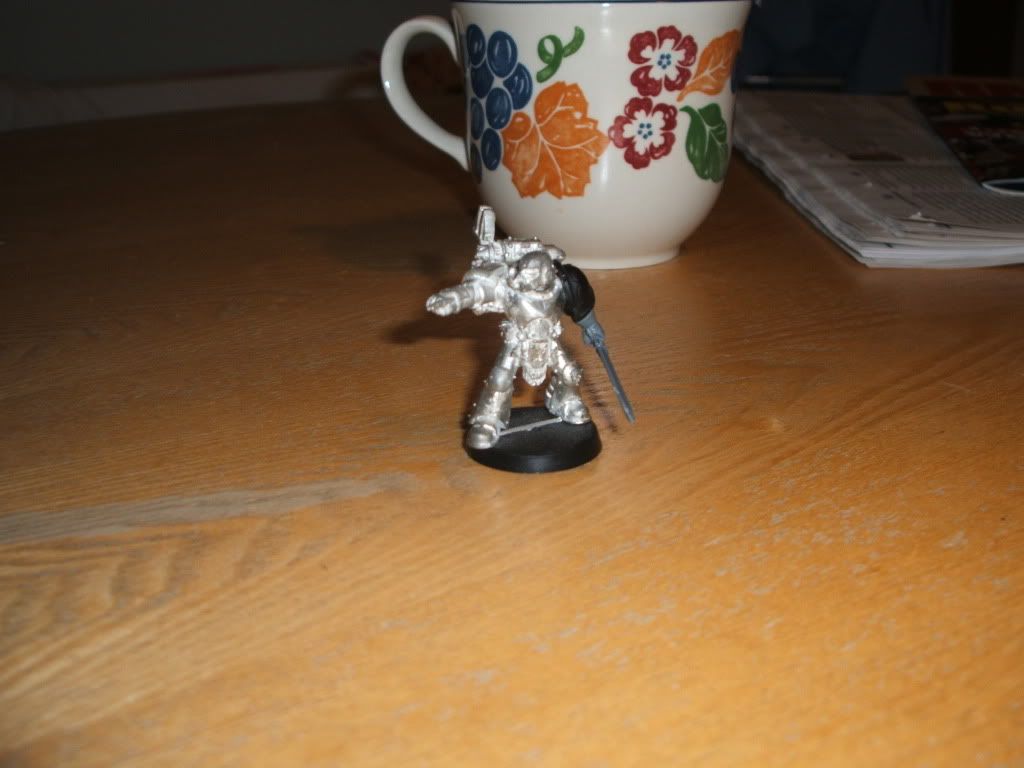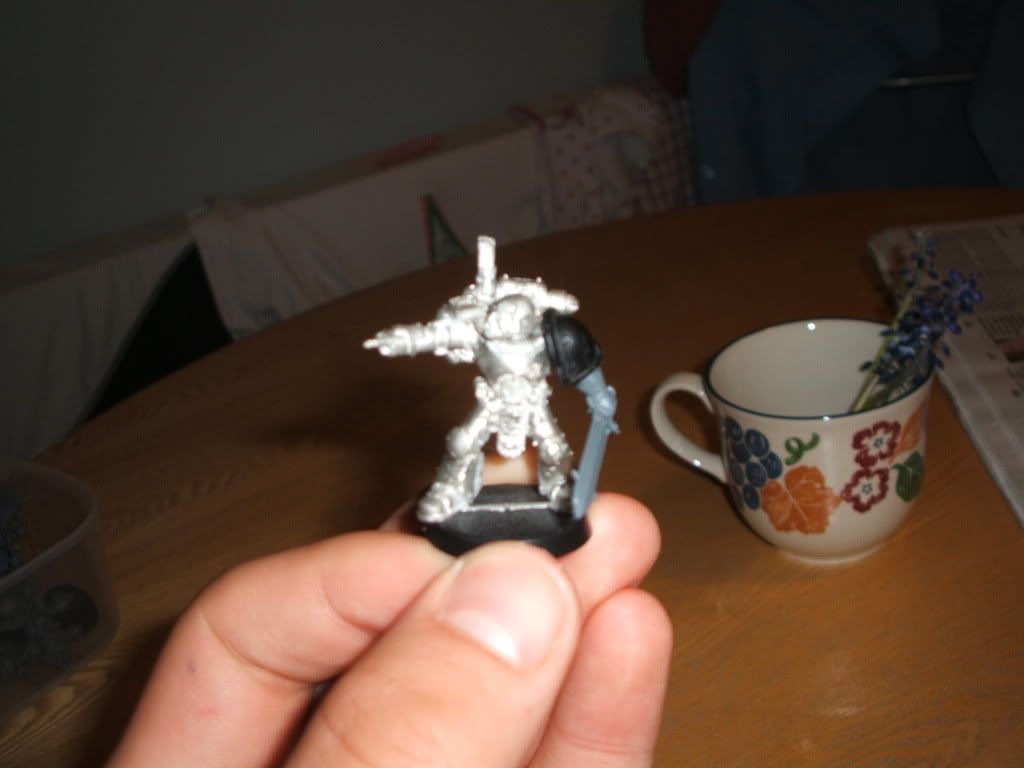 He's one of my favourite converted models as he was so simple to do, and yet looks so good.
His components are:
Kronus body (or whatever he is called. I forget now.)
Chaos Havoc helmet
Chaos marine arm and shoulder pad
Warriors of Chaos sword hand.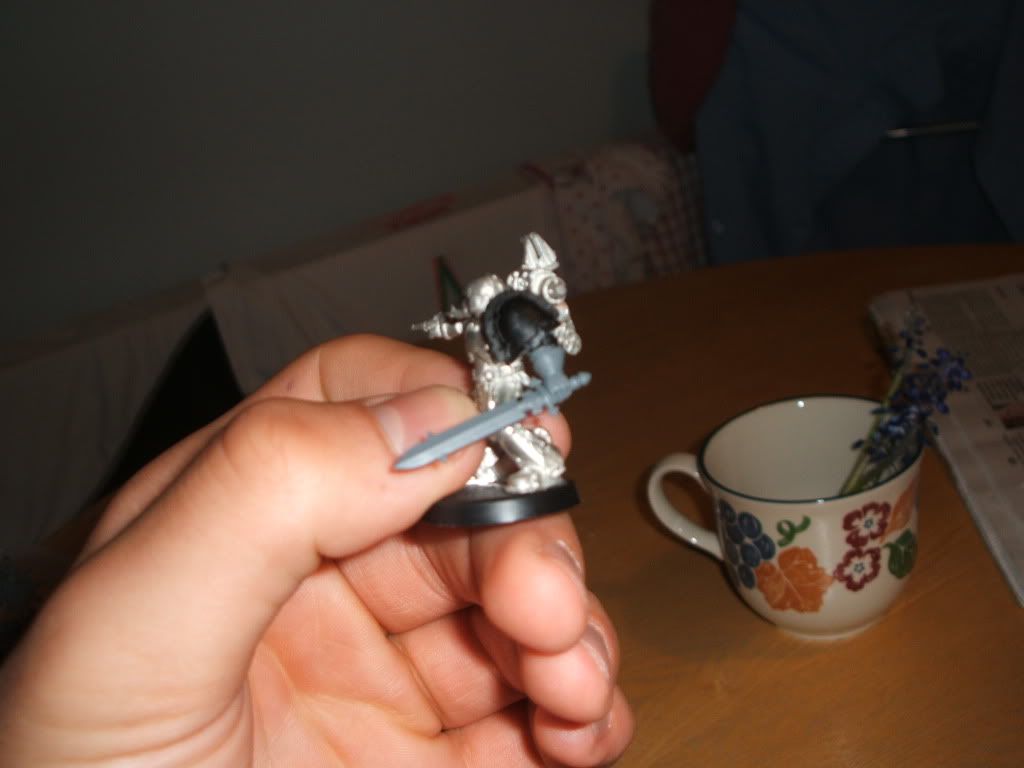 Note the use of a Chaos Warrior sword for his force weapon. I was surprised it fit so nicely.
The next update will be concerned with the painting of the aforementioned sorcerer, so any tips before I start would be most welcome. I really need to know how to do mud effects on marine armour.
Thanks for your time, and I'll post more pics in a week or so.