Hi, everybody!
While I'm currently struggling with my budget, working schedule and my PhD to build my new Blood Angels army, I've found pics of my first 40k army on my PC - the pics of the famous Ultramarines. This army was created around 10 years ago, when I was a 14-year old kid, and I was overwhelmed by 40k universe and particularly by the space marines. I chose smurfs as my first army (well, actually I dindn't choose - they were on the Tactical Squad box front
) . It was my first wargame experience, as well as experience in painting small minis, but I knew then it would be my passion for the rest of my life
To cut a long story short, here are my fist smurfs. Don't judge me stricktly - remember, they were painted by a kid, who had never held paintbrush before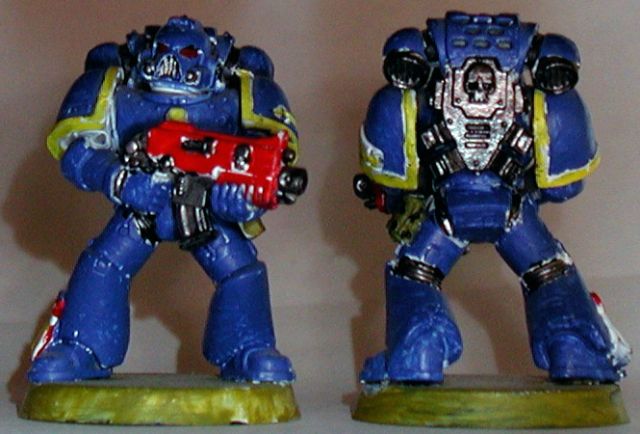 PS My chappy has lost his banner somewhere.