Alright, so I've decided to put up a picture, name, and fluff for every model in my company. This may take awhile. I'll start with a quick summary of the Great Company, followed by the good stuff. I haven't based them yet, so I'll change around the pictures when I do.
The Company of the Firefist was ruled by the mighty Lord Hrothgar Firefist. However, during the Reclamation of Gordain's Hold, he was cut off from the rest of the Great Company when his Thunderhawk was shot down by anti-aircraft fire. According to those Wolf Guard who survived the crash, he was sucked out the hatch, and lost amid the myriad rocks and snow on the planet. Ever since, the company has sworn to find him, following hints and clues that dot the region, such as bodies with large hammer blows to the head, and security footage of a Space Wolf bashing said heads. They have not returned to the Fang since he was lost, meaning that they fight at a reduced strength, though they have often been aided by the Iron Flames chapter, who inhabit the region. The Rune Priest now leads the company, though refuses to accept any title other than regent, as he will not accept that the Lord is dead until his body is found.
Rune Priest Egill Skallagrímsson the Skald
An old veteran of many campaigns, the Skald currently leads the company as Regent, and has guided them through many, many battles. He is quite good with the axe, and has been responsible for the deaths of many foul beasts, including the infamous Kalnak the Bloody.
Wolf Guard Erngald Strongarm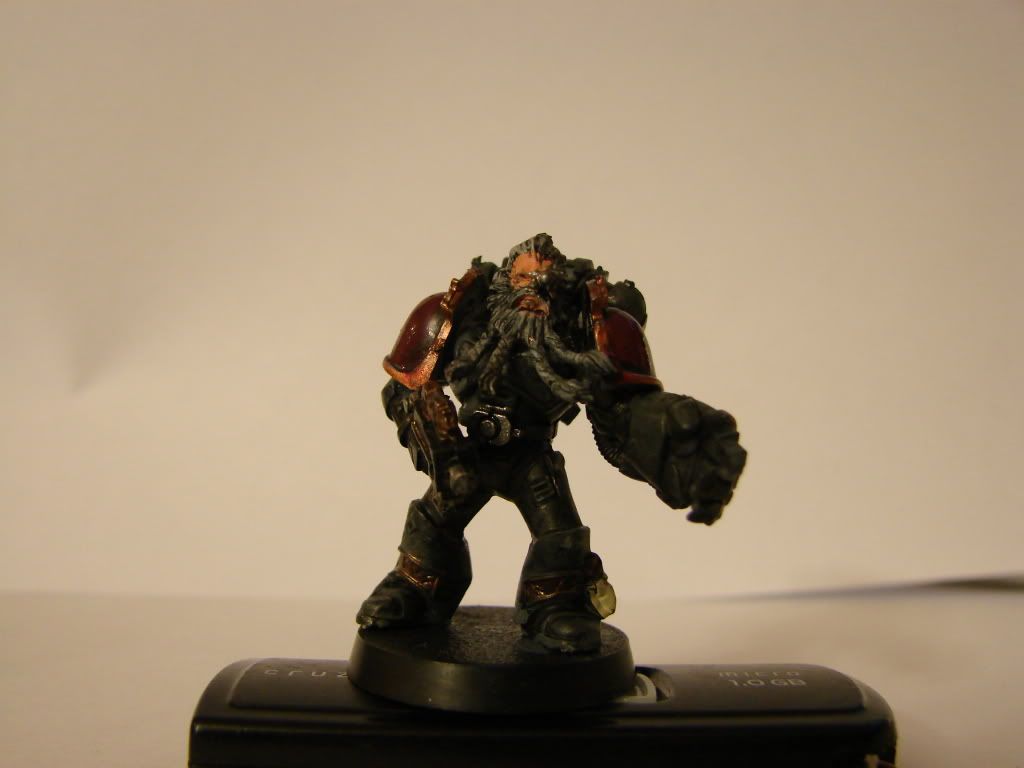 Strongarm was the Wolf Guard who was right next to the Lord when he fell, and feels responsible for the loss. He earned the name Strongarm after beating an Ogryn in an arm wrestling match, though both were drunk at the time.
Pack Leader Erik Ironhelm
Probably the best tactician in the company, Ironhelm is often asked for advice by Rune Priest Wolfheart, and is being considered for promotion to Wolf Guard. He leads the most successful pack of Grey Hunters in the company
Wulfgar Iceclaw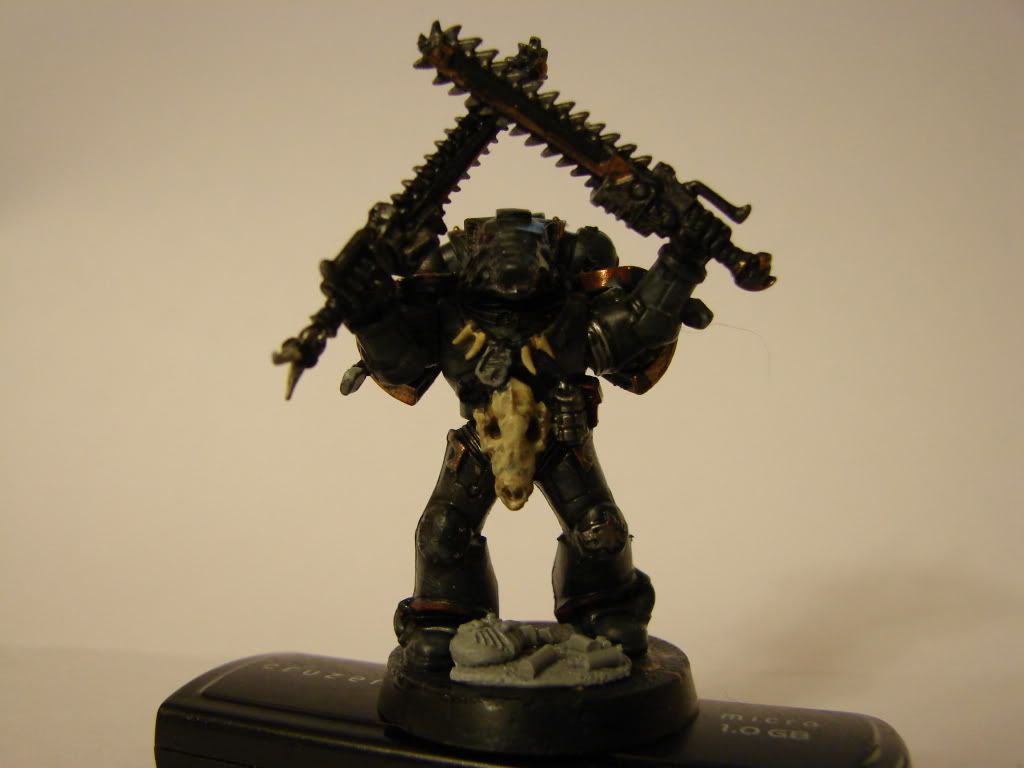 One of the many brothers who has succumbed to the Curse of the Wulfen over the years of the hunt, Iceclaw has been able to hold it in check so far, but may not be capable of doing so for much longer.
Sigvald Sunwolf
Like many in the company, Sigvald favors the Plasma Gun, though that is an understatement. In fact, he is a master of plasma weaponry, able to destroy almost anything with a single, well-placed shot. He has been eyeing up the Long Fangs' plasma cannons for a while.
I think I'lll post in bursts of five...
Edited by Chapter Master Ignis Domus, 22 July 2011 - 06:22 PM.