Hi, I'm a long time lurker of these forums. They have provided no end of inspiration for me and I thought I'd post what meager forces I've managed to paint.
These are Imperial Fists of the 5th Company.
I have finished two tactical squads, in my mind an epic command squad (they all have storm shields bar the apothecary, and all metal), Lysander, my 5th Company Captain and a Librarian in Terminator armour and storm shield.
These guys are meant to be a little beaten up, hence the battle damage.
Also all veteran's and characters have their own heraldic shield on their armour, because I thought it looked cooler.
Anyways, any comments and criticisms welcome.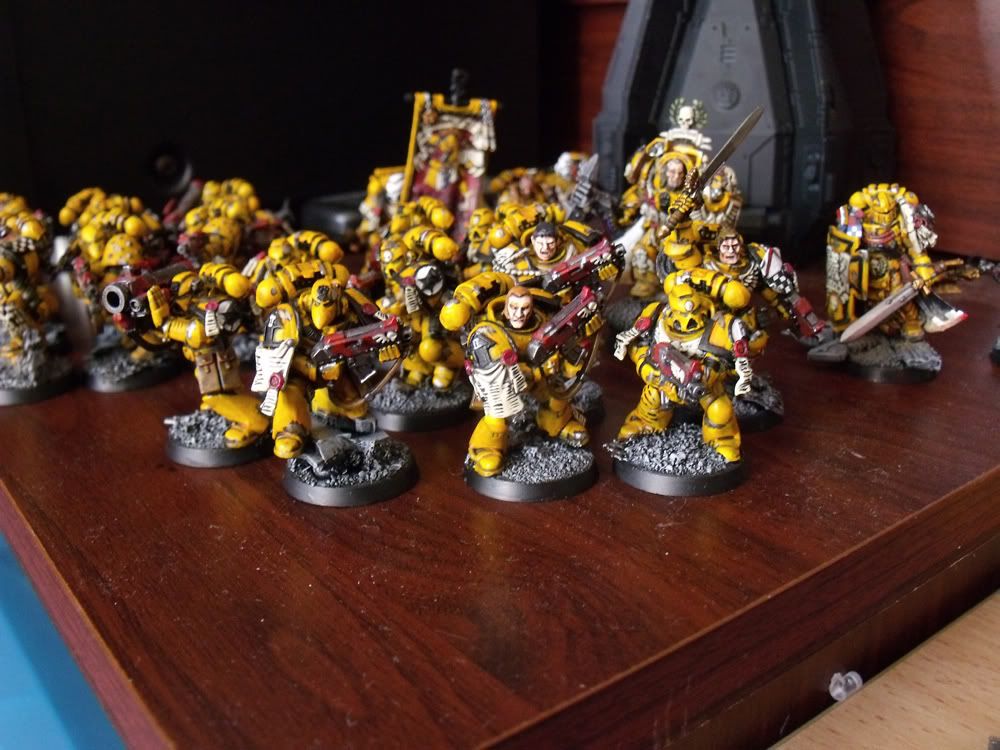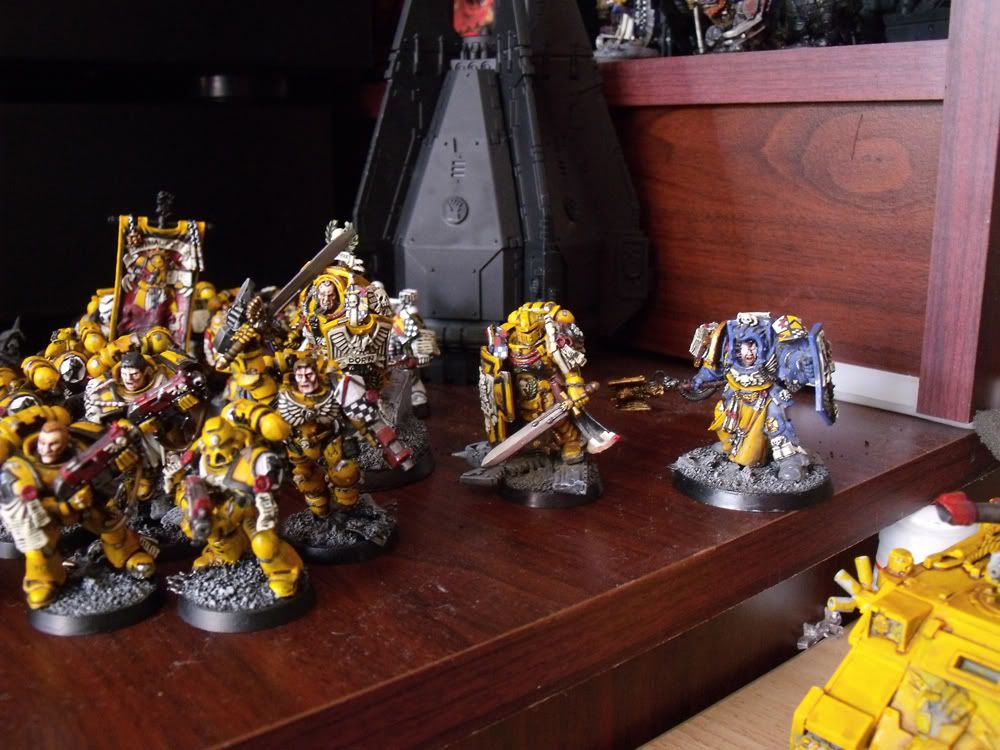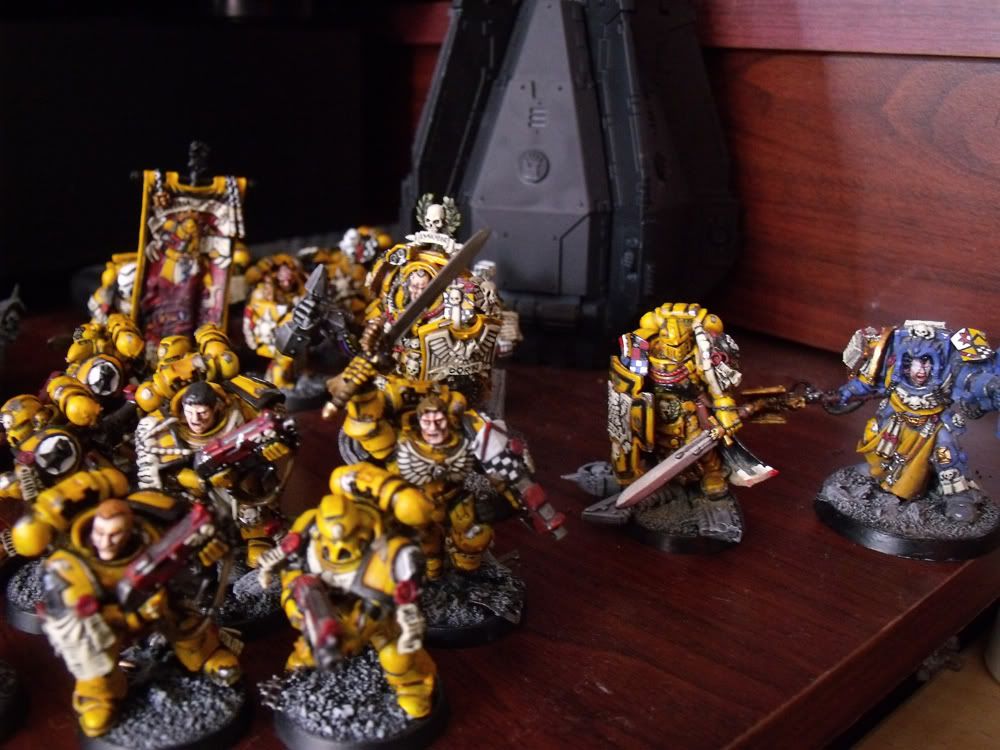 Edited by Brother Syth, 23 July 2012 - 07:17 AM.