Hi all,

My friends at my local gaming place have decided to start a Heresy era campaign, primarily using the Tempus Fugitives rules expansion Age of the Emperor. Having loved all the Heresy books and fluff, and considering we have a year to assemble our legions, I thought I might track my progress here for all to see. As some of you may know, I've already got Imperial Fists for 40k, so i thought why not do them for 30k as well.

At this stage, looking at the expansion, I'm going to start off with Sigismund's company and add in some line troops as well. After doing copious amounts of research all over the net, it appears to general consensus being that his company has his heraldry in the right shoulder pad, and the Imperial Fists heraldry in the left. Being that in the novel Mechanicum, Sigismund and the veteran companies retrieve mk4 armour, I thought that i'd mainly use mk's 4 to 6 with his company, and for troups use mk3 iron armour. Overall planning on having myb 2k worth of heresy era fists by this time next year, lets just hope it goes according to plan.

Anyways, first up I thought i'd have a go at the big guy himself. I've based him off Helbrect, and made sure it was a finecast model, as i needed to do a lot of drilling and grinding. Cut off and filed away the combi-melta, and took his head off, then replaced the areas with a Black Templar head, and an Empire shield with the appropriate motif. The back pack is the original with the exhaust cut off (they were malformed anyway) and replaced with second edition space marine fists, which I found someone else had already done on this board somewhere, so thanks to that person. Other than that is just simply some things tacked on to make him look like he is out for justice.

Any comments or improvements would be most appreciated.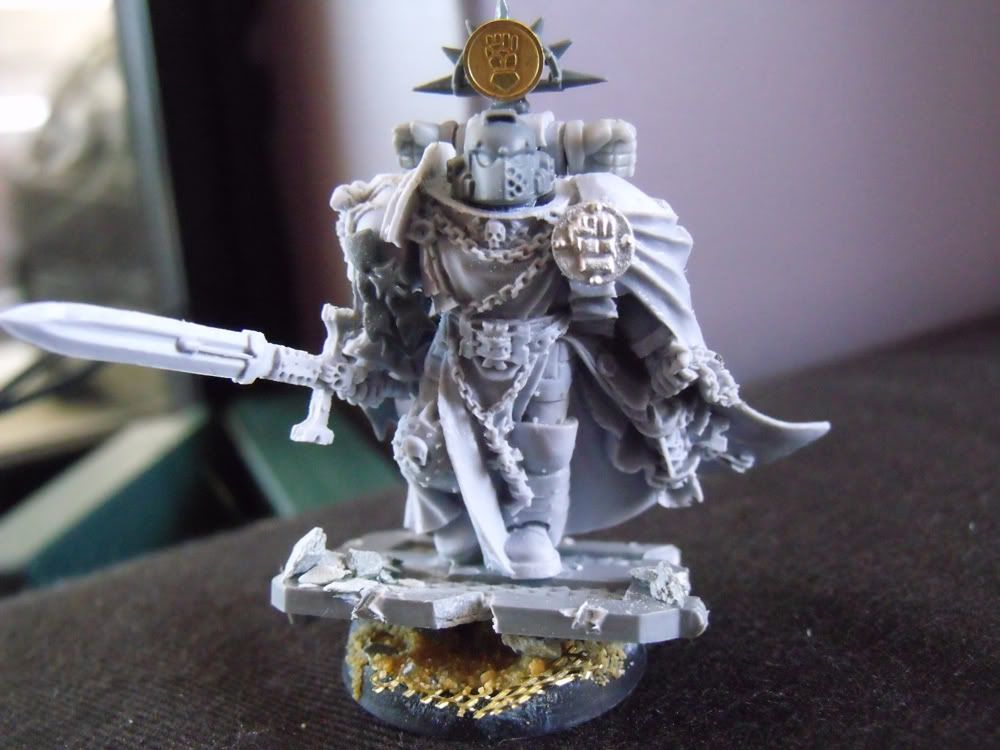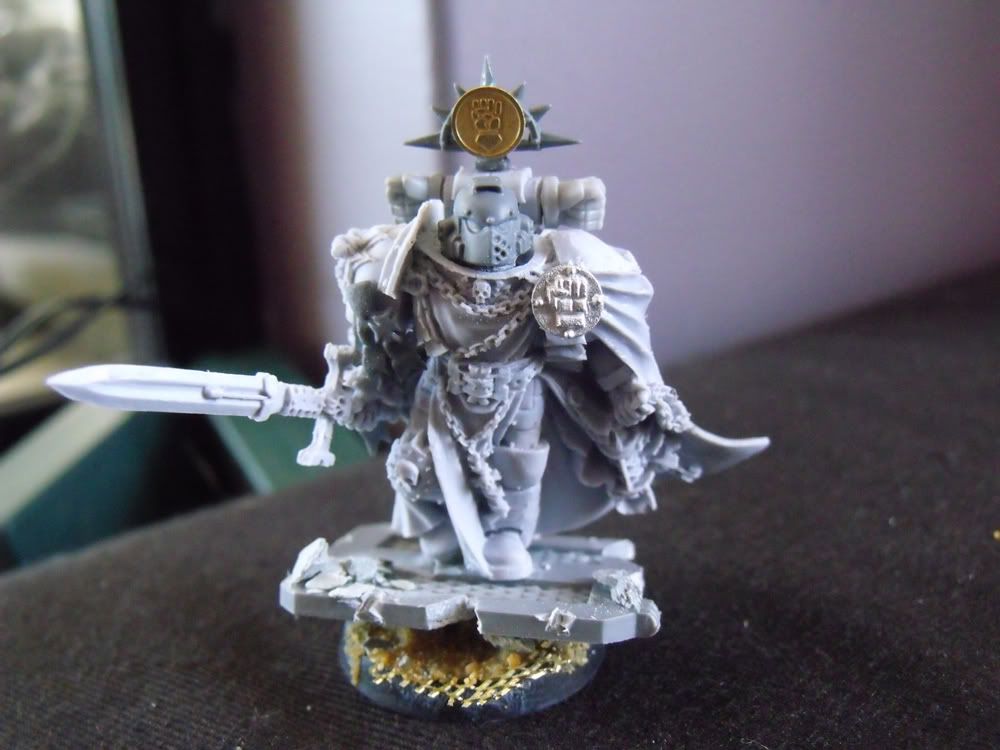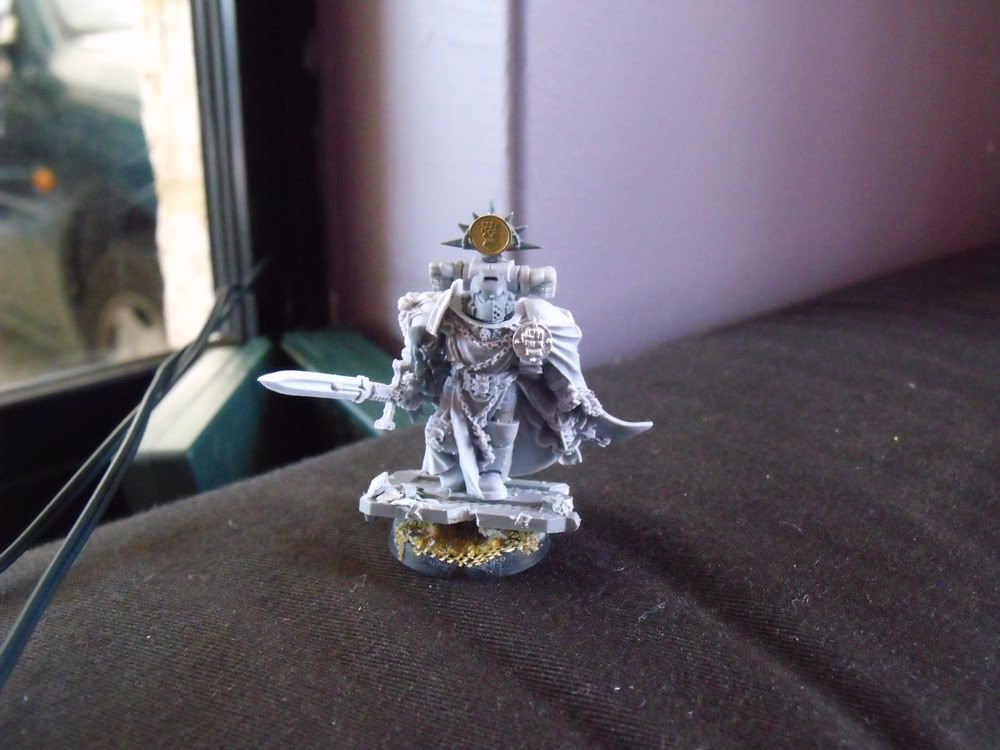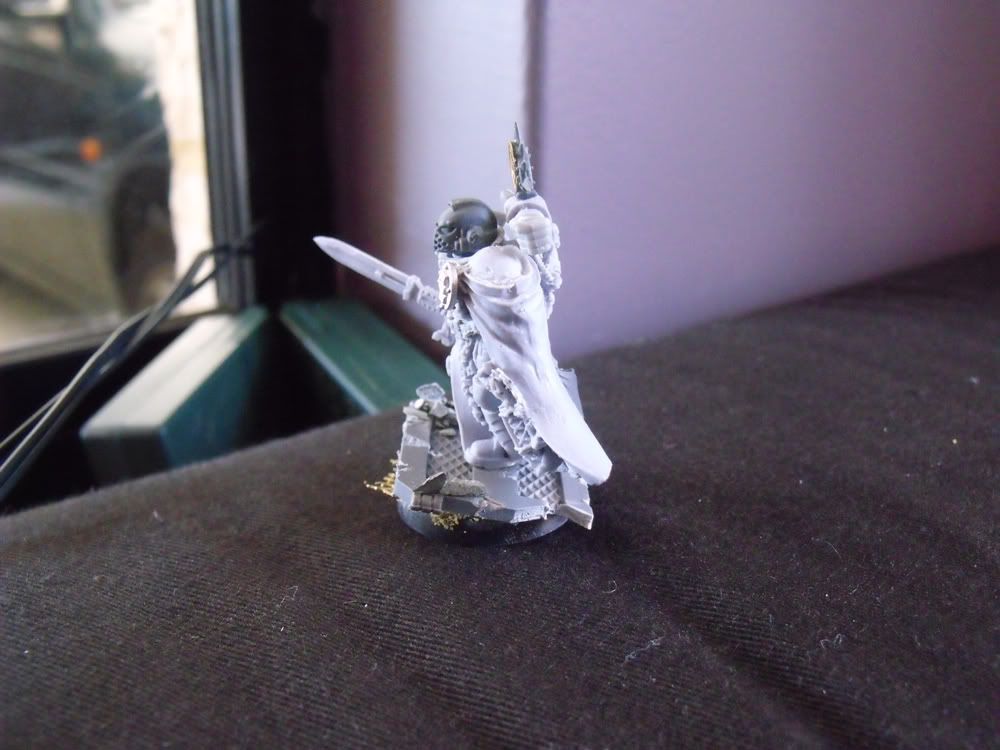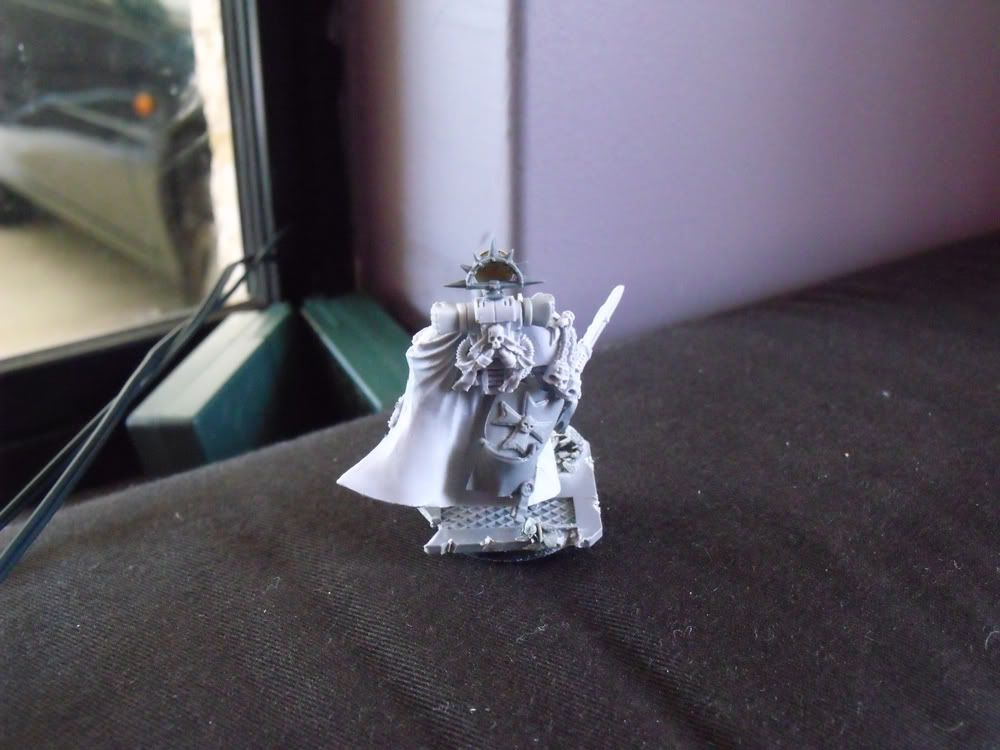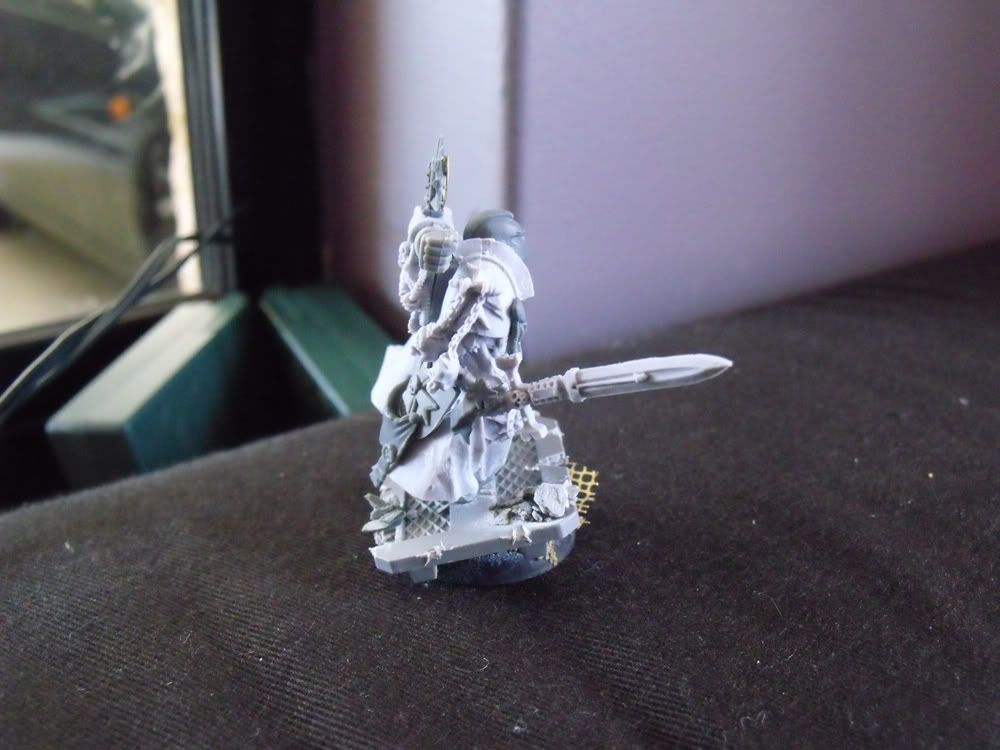 Edited by Lachdannan, 20 March 2017 - 12:33 PM.