LokisSword's E Tenebrae Lux Vow
Here goes:
I LokisSword answer the challenge of the Unforgiven and vow to complete:
<Complete> 365 pts - Predator - Lascannon, Lascannon Sponsons, Pintle Storm Bolter and Huterkiller Missile
<Complete> 180 pts - 10 man Tactical Squad, Missile Launcher, Flamer, Pistol & Powerfist Sarge
<Complete> 125 pts - Dreadnought - Multimelta, DCCW & Stormbolter
<Complete> 225 pts - 5 Deathwing Sarge - PS&SB, SB&CF, SB&PF, SB&PF, HF&PF
<Complete> 255 pts - 5 Deathwing Sarge - PS&SB, SB&CF, SB&PF, SB&CF, AC&PF
Total:
1150 pts
From Codex: Dark Angels of total value 1150 points on or before August 15. Success will bring eternal glory to "The Unforgiven", the Dark Angels and failure will doom me to bear the sign of damnation until the year-end.
Ok so here are the starting points for my vows:

Tactical Squad and AOBR Dreadnought:
The other 5 tactical marines are just in black primer in a box somewhere, I shall retrieve our lost brothers!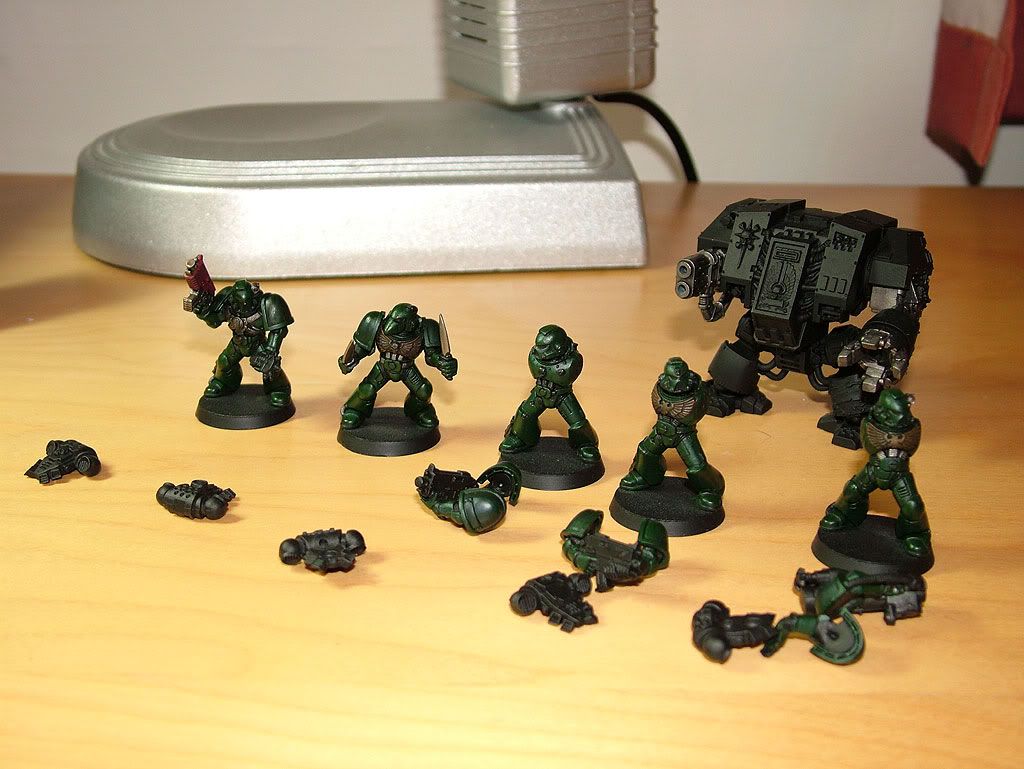 Predator - Still in the Construction Phase, but should be built and primed by end of the weekend.
Currently being magnetised: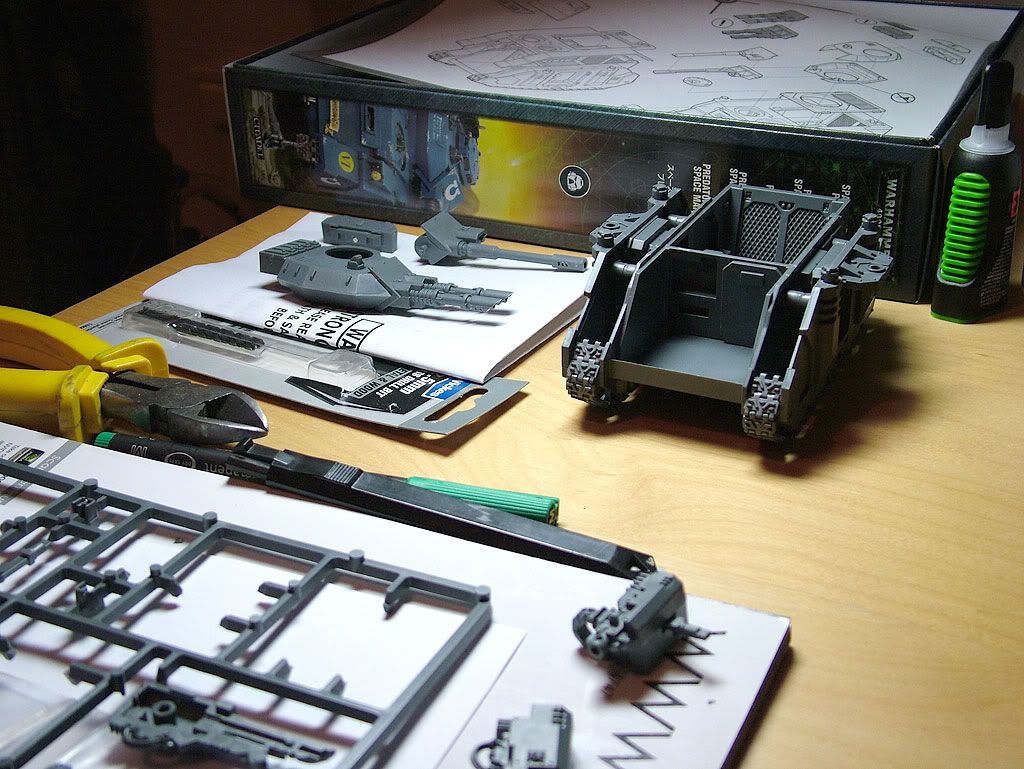 Deathwing - My eBay All-Stars, awaiting stripping - going to go in the Detol after I post this: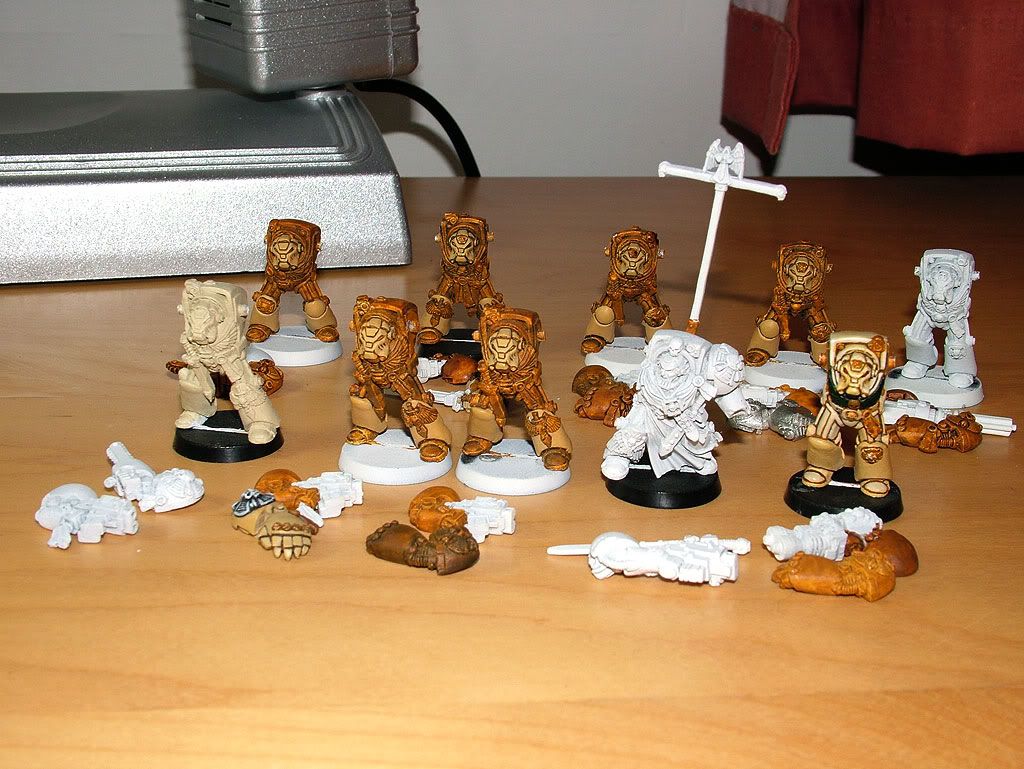 Wish me luck brothers, as time seems to have suddenly become quite sparse - however I shall be victorious!
Here goes:
FINISHED!
Cheers,
Alex
Edited by LokisSword, 15 August 2012 - 08:43 PM.