Since the advent of the new Chaos Codex, I've been heavily inspired to re-create my classic Slaanesh warband, the Severed Angels. Background wise, they are rather unusual, in that they serve as allies for my Dark Eldar Haemonculi coven, the Tattered Veil. Though Eldar in general tend to despise Slaanesh, the Tattered Veil do not; rather, they regard Slaanesh as the ultimate expression of their race's inspirations, referring to Him/Her/It as "The Living Art." They also do not demonstrate the same contempt for "lesser" species that their fellow Eldar do; rather than regarding species such as humanity as cattle, they regard them as children, whom it is their responsibility to raise and enlighten in the ways of transcending the flesh; making it a medium of art.
The Severed Angels themselves are an offshoot of the Emperor's Children legion, who were lost shortly before the legion threw in its lot with Horus and descended into Slaanesh worship. Taken by the Veil whilst investigating the disappearance of an entire Imperial civilisation alongside a small force of Thousand Sons, they were "re-educated" in the labyrinth-dimension the Veil inhabit within their own hermetically sealed pocket of the Webway, eventually emerging in time to take part in the assault on Terra alongside their fellows.
Transformed by their experiences in both body and soul, they embraced a philosophy of total transgression, believing that the evolution of humanity and consciousness in general can only come about through conscious transgression of proscribed parameters. In their eyes, this applies to flesh and thought as much as it does to deed, culture, morality etc. Therefore, extremes of state; moments of incredible pain, despair, epiphany, ecstasy etc are all means by which consciousness may test its own parameters, coming closer to the state of utter divinity embodied by Slaanesh.
*By the by, forgive me for the quality of these images; I'm getting used to a new camera received for Christmas (not that photography is really my craft of choice anyway
).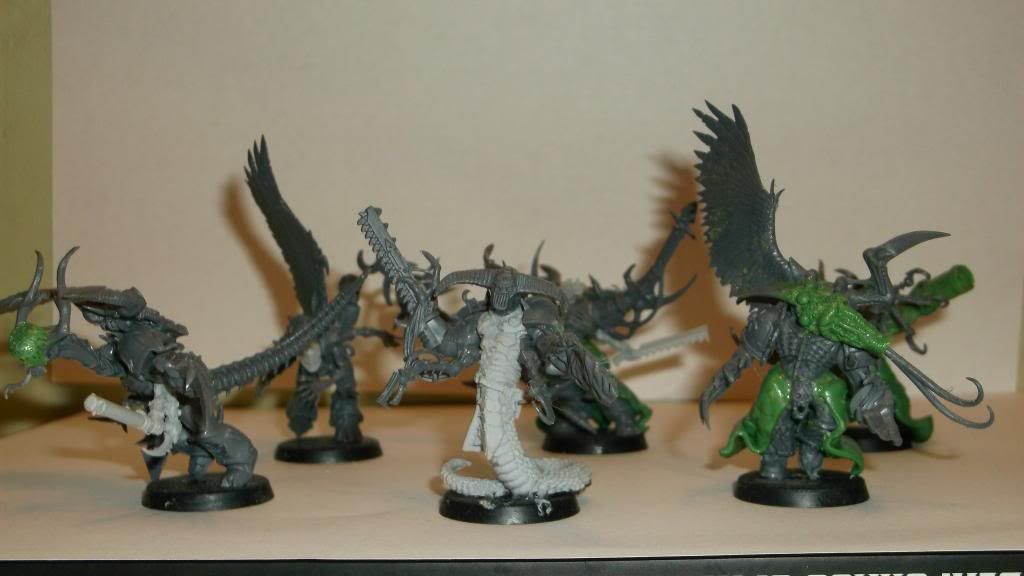 First up, some Possessed; the Oneirohihm; Children of Dreams. It is part of the Severed Angel's recruitment philosophy that all who are inducted into their brotherhood must first realise their own abstract state within the Warp. This consists of many, many months (often years) of ritual debauchery and self mutilation, in which they cultivate a daemonic echo within Warp space. The true test of their comprehension is bringing this echo to full sentience, then reaching a condition whereby they can go to meet it within their own dreaming fugues, recognising their own essential selves. Some are so overwhelmed by this experience, so utterly enraptured by their abstract states, that they bond with them in a perverse marriage of daemon and mortal. Unlike other Possessed, there is no distinction between possessor and possessed; the two sentiences merge as one, becoming a thing of protean flesh and perfect soul. Many do not survive the process, their flesh expiring whilst their abstract states retreat to the Warp. For those that do, there is a place amongst the Oneirohihm; a most select and exclusive fraternity.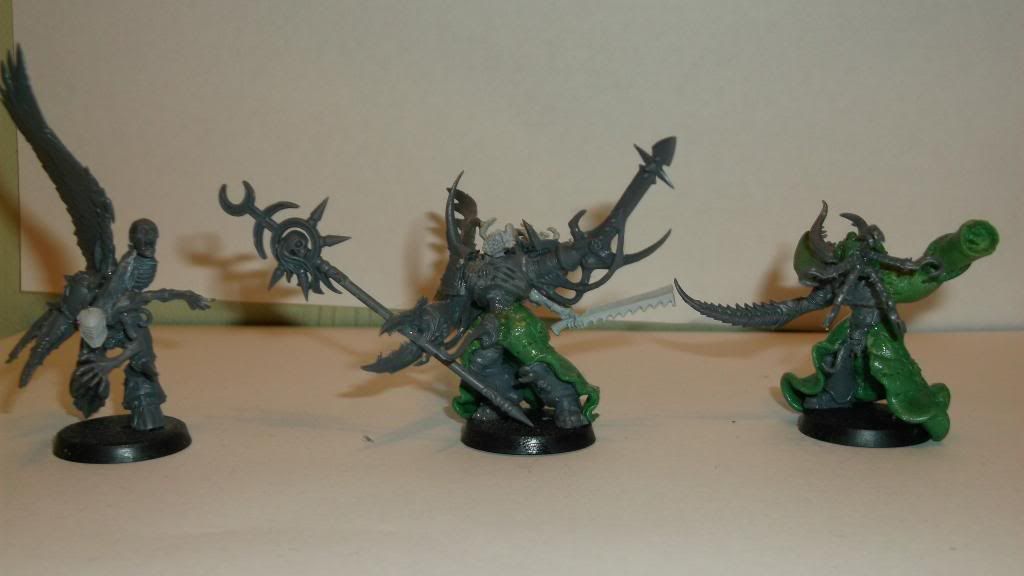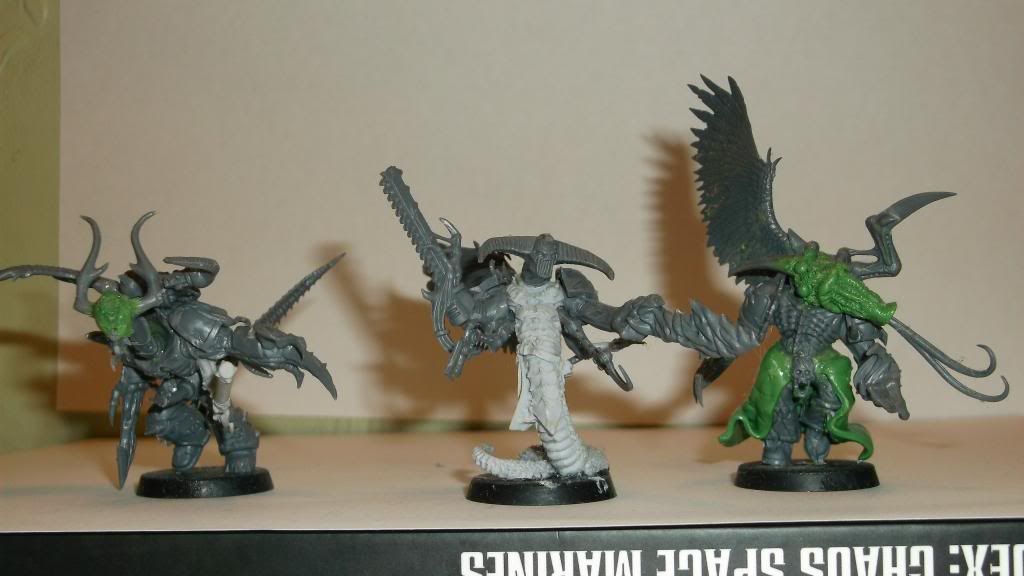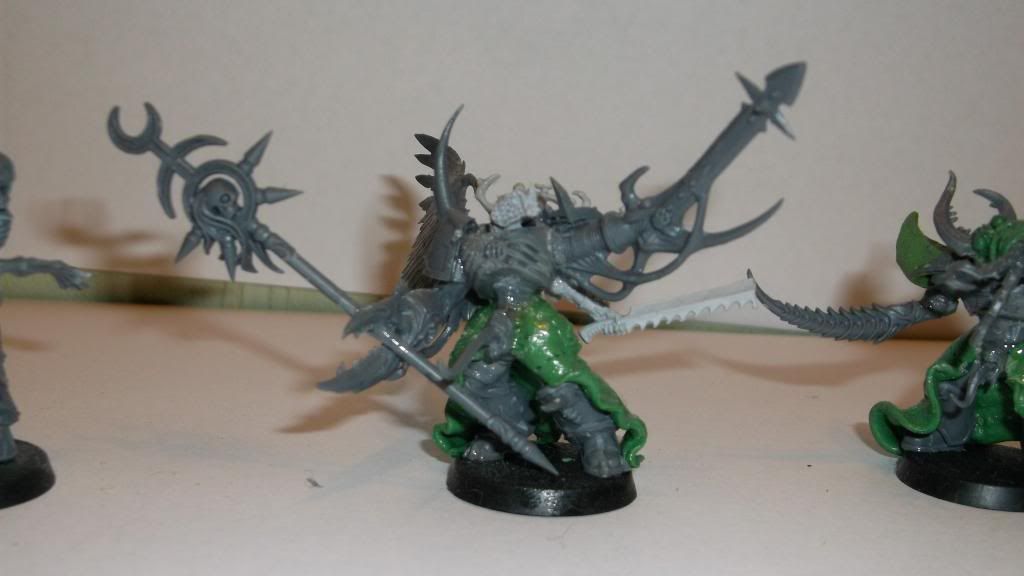 Malahyde, known as The Surgeon amongst his followers; once a devotee of the Tattered Veil's flesh-craft, utterly obsessed with the patterns and configurations flesh could be put to, he eventually reached a point whereby his own flesh had become so utterly warped and modified, he could barely stand, let alone bring the Severed Angel's enlightenment to others. As such, his servants created for him a part mechanical, part flesh vessel, through which he could still experience the delights of unnecessary surgery: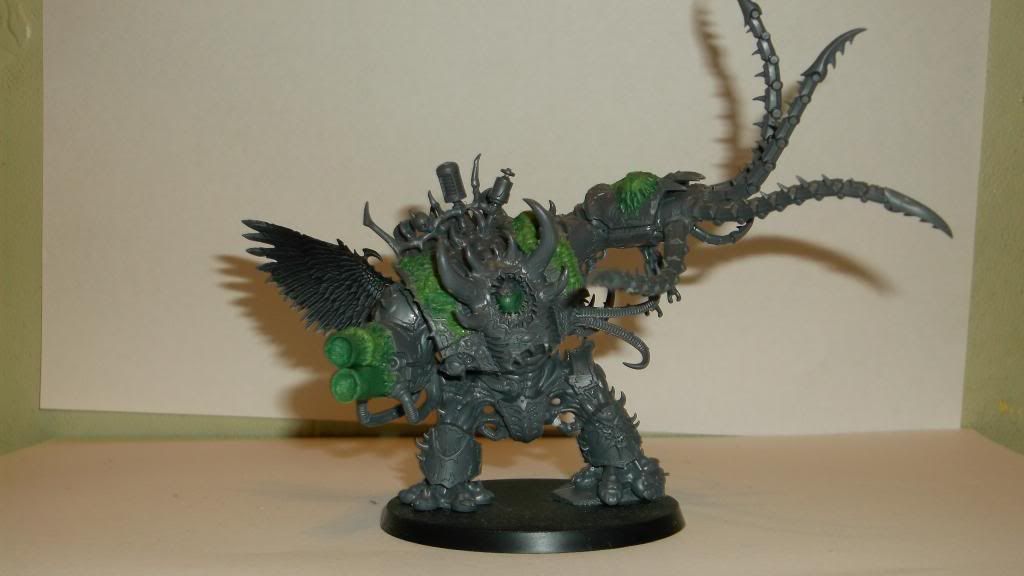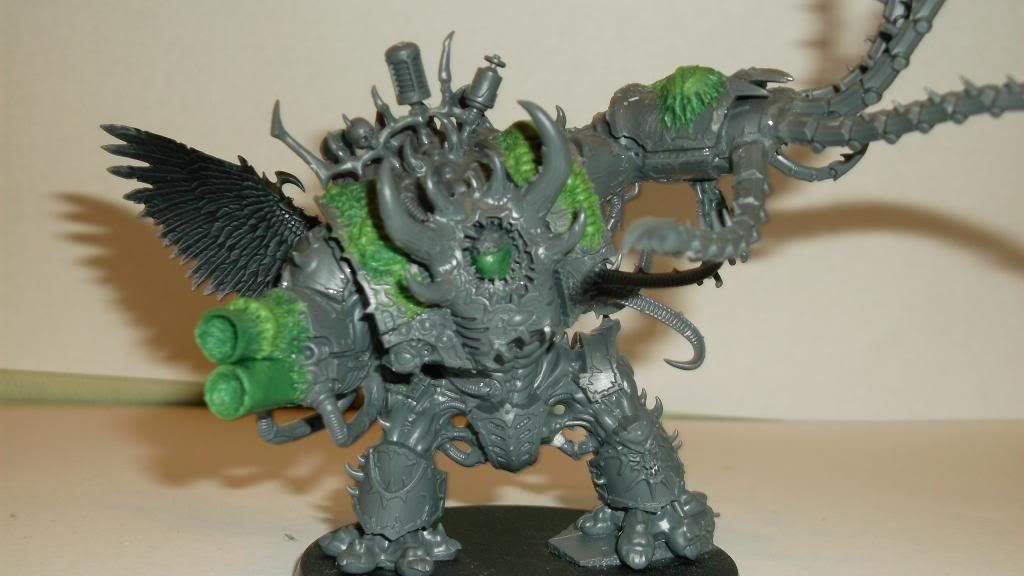 http://s1293.photobu...zps823077d8.jpg
As you can see, Malahyde isn't finished yet; there's still alot of green stuff work to do. The various bio-mechanical details sculpted into his carapace are based off of H.R. Giger designs.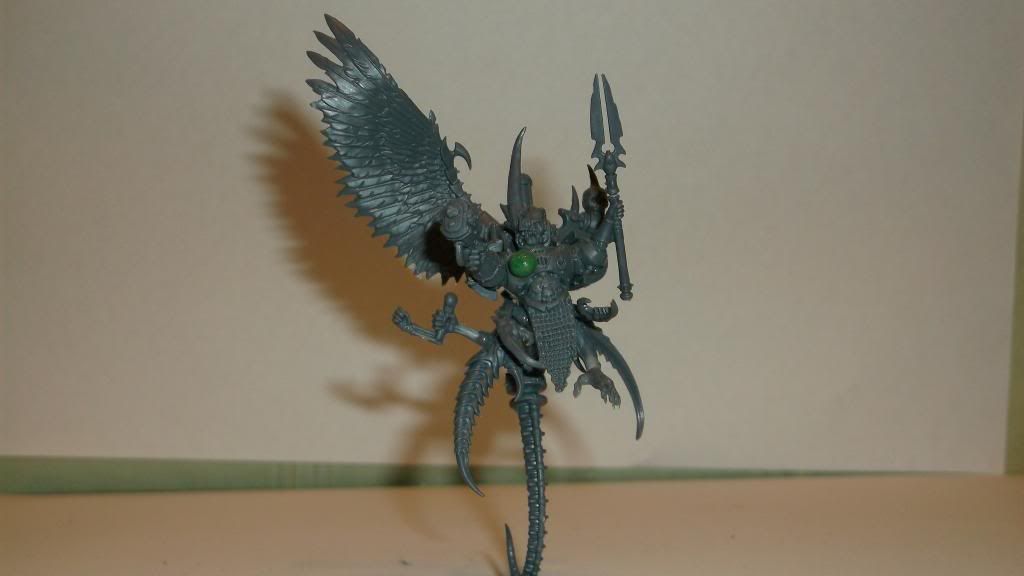 An Aspiring Champion of the Severed Angels. As you can see, bodily modification is taken to the utmost extreme with these chaps: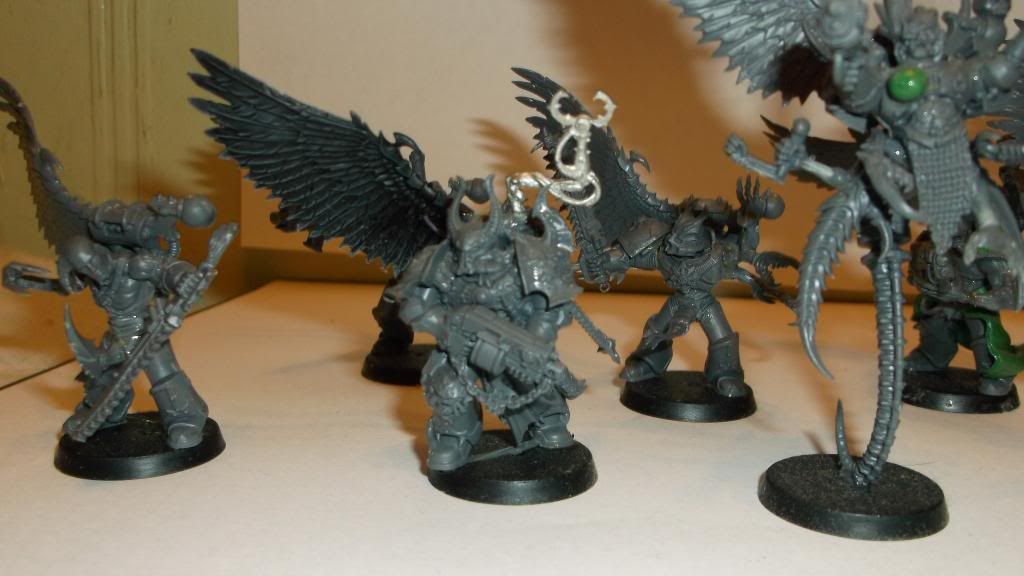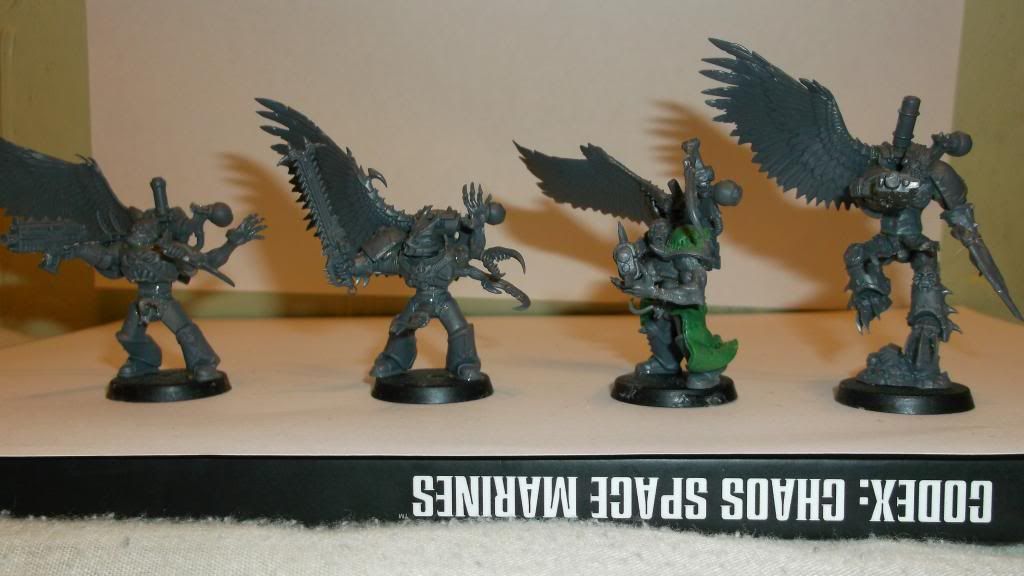 The Pearlescent Spire; all that remains of a chapter specifically created to hunt down and chastise the most egregious violators of the Imperial Creed. Conditioned to be the ultimate hunters, they took extreme pride in their reputation as being inescapable; tracking quarry across entire galaxies before bringing them to heel.
A number of engagements alongside other chapters, most notably the Imperial Fists, brought their tactics into question, when it was observed that, not only did they routinely engage in certain pre and post battle rituals that the Fists considered "unwholesome," but that they would often "toy" with their prey; allowing them to escape or believe that escape was possible before bringing them to ground.
The Chapter was declared
excommunicate
after a series of engagements with Eldar raiders in which, it seemed to their allies, both Eldar and Space Marine took unhealthy pleasure in baiting and sparring with one another, the constant feints, counter-feints, chases and sparring matches seeming like a game or theatrical show, much to the distress and suffering of the planet's human settlers.
Harried half way across the galaxy, the Spire found themselves prey for the first time in their existence. Lacking any means of operating as such, they were quickly bled to the point of extinction, until a chance encounter with the same Eldar whose sport had led them to their disgrace allowed them sanctuary in Slaanesh's own gardens. There, they found steeds to ride and quarry to hunt throughout eternity. The thrill of the hunt would never end for them, nor would they ever be prey to their former brother's judgements.
In game terms, they are simply bikers of Slaanesh with an Icon of Excess.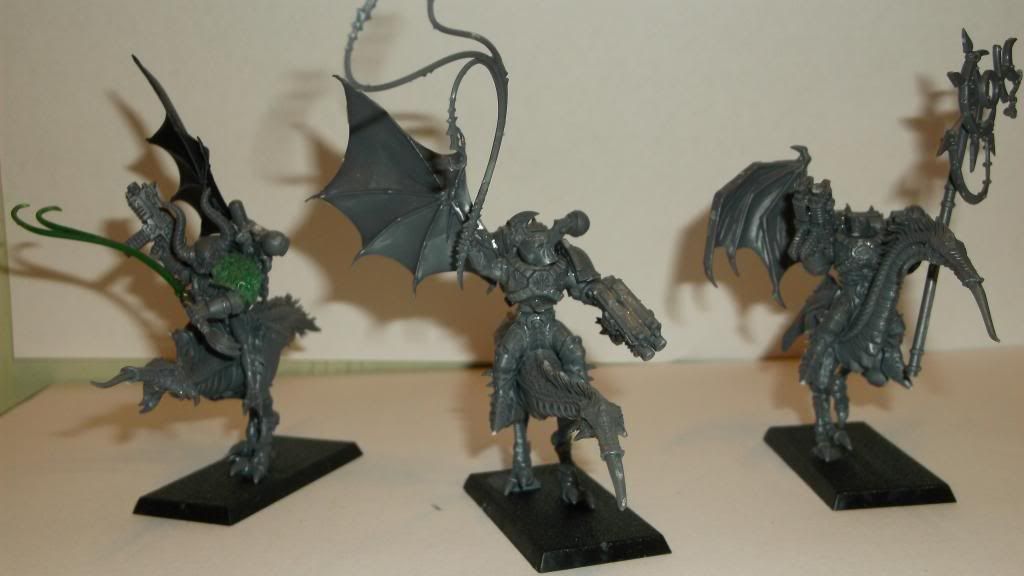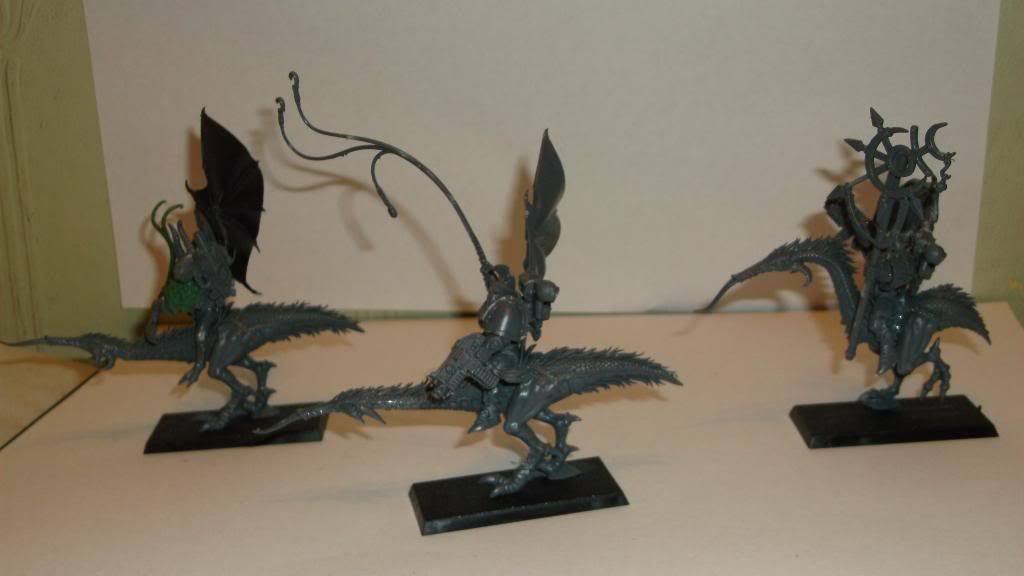 Edited by Dammeron, 01 January 2013 - 04:14 PM.