So I'm going to state this outright, despite the awesome camera.. I'm still getting used to being a Photographer. Thus, I'm sorry for either the poor angle of the shot, or the quality if it comes out grainy. Hopefully by the end of this challenge my skills with the camera become better so I can capture the paint scheme and detail work upon the miniature in it's entirety.
Without further ado, I'm going to follow this blurb up with a repost of my first vow and a few snap shots I took a few moments ago.
I, Gydeon, answer the call of E TENEBRAE LUX and vow to complete Thirty marines from the Death Company from Codex: Blood Angels of total value 1710pts on or before August 15th. Success will bring eternal glory to the Blood Angels Chapter and failure will doom me to bear the Badge of Shame until the year-end!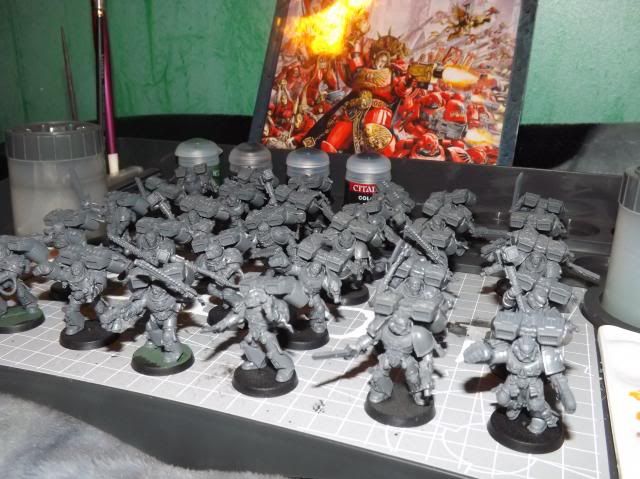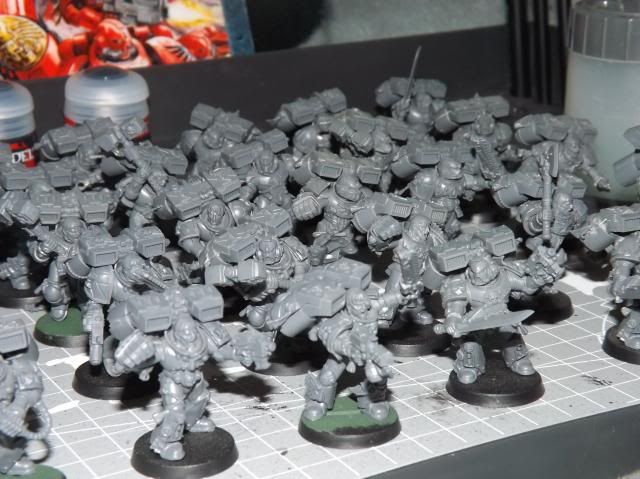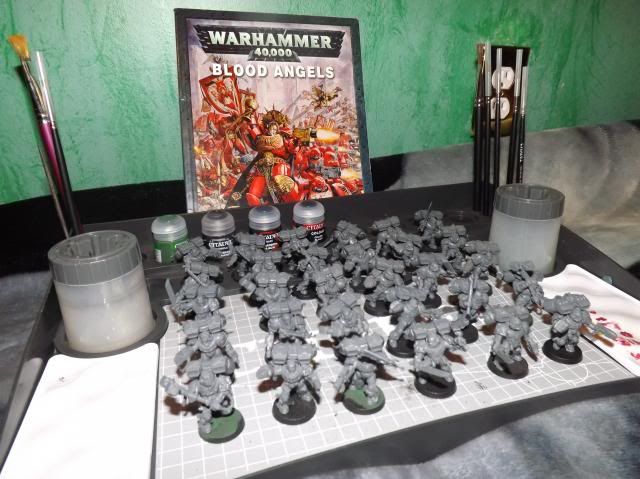 Over the next two days I'll be priming the majority of the unit and seeing how far I can get wil a clean basecoat. It will be interesting to see if I can finish the unit with my hectic work schedule, but i needed that extra push to get my army done and painted before falling from the Emperor's light and working on my Thousand Sons.
Anyways, I'll keep you guys updated as I go along and let's show the other factions what the Sons of Sanguinius are made of!
Edited by Gydeon, 04 September 2013 - 12:39 AM.