So I bit the bullet and bought a Knight. I have to admit that Ive gone off of GW
recently but this has been the first model they have released in a while
(excluding FW) that has made me want to buy it.
I think it's the combination of nostalgia and the new take on it that's done
it.
Anyway, I wanted to make a knight errant but annoyingly the
model doesn't come with what (according to the old fluff) a knight errant
should be armed with a power fist. Ive
got the picture of the original below. So that's going to be my challenge,
trying to create a powerfist for it instead of the chainsword.
So I have the basic model made (very nice to put together by
the way). I have left the armour off to
help with painting.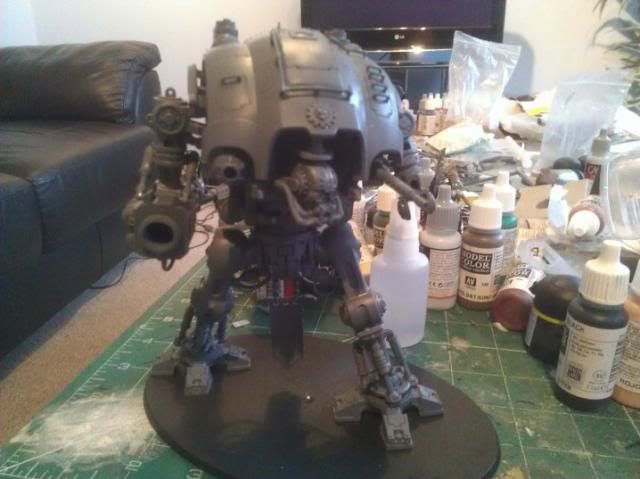 Ive tried to match the system that would allows the arms to
rotate as it would be important that the fist can turn.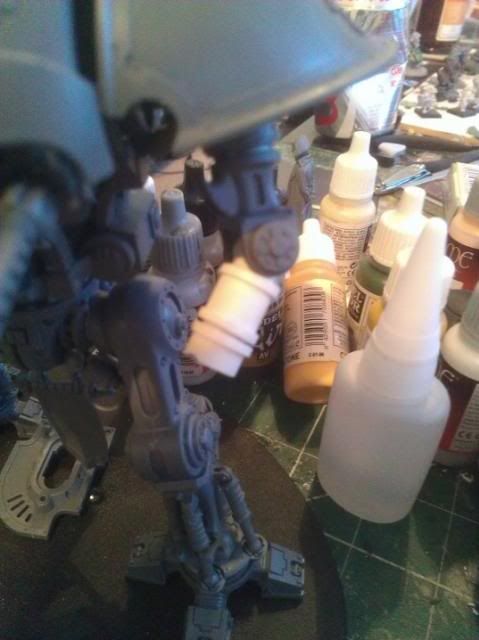 Ive also been thinking about the fingers. I will be going for the two fingered
fist. I spent some time looking at the
castallax powerfist but ended up having to dismiss it as I think the system
might look a bit clumsy on such a large model.
But it did give me the idea to look at the other titan/mechanicus models
and I think I will try to go for something similar to the powerfist on the
reaver titan but with only two fingers.
Im hoping it will look something like this when done
(realised Ive drawn it a little small):
Its not exactly detailed but the idea is that the armour on
the fist will extend back over the more delicate part of the arm so that the
bit that allows it to rotate is protected from damage.