Greetings,
Like so many others I have taken steps into the Horus Heresy and after toying with the idea of a few different legions, I have settled on the Iron Warriors. This was mostly due to their scheme (loves me some hazard stripes) and penchant for big guns, which is actually a good bit different from my 40k lists, so th\at worked out nicely. I have a soft spot for Terminators and when I saw the rules for Erasmus Golg, my Grand Company was set.
I actually started this army a few months back at the release of Extermination, but haven't had anything substantial enough to start a thread with. That being said, this was my first purchase: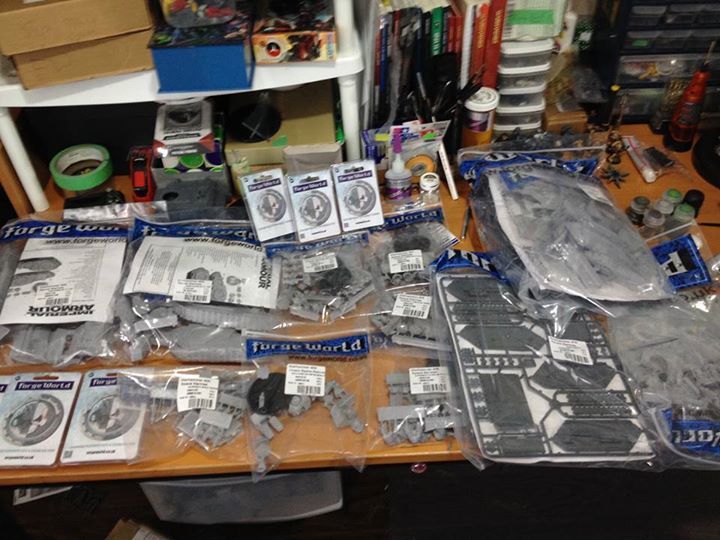 Should FW make a model for Golg I will probably get it, in which case he will become a Siege Master or something. Until then here is my version of Erasmus Golg, sans decals until they are released: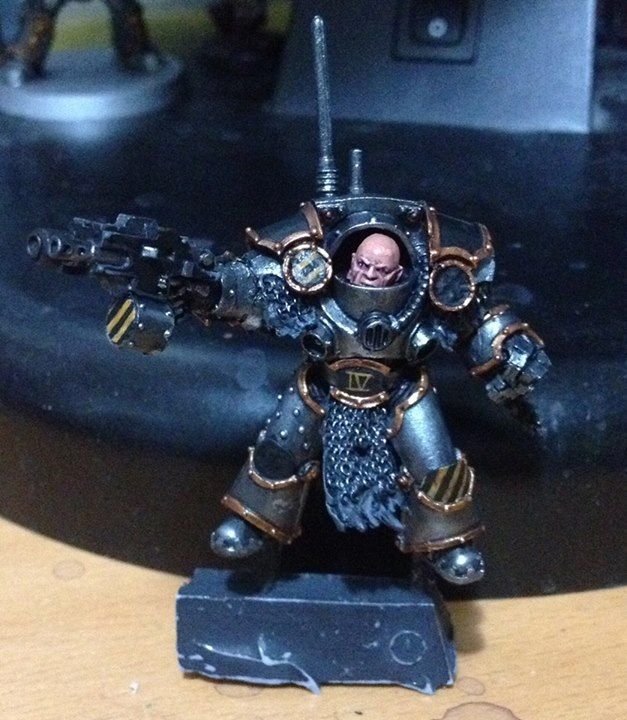 I have also just completed the first of 3 squads of Terminators and am rather pleased with them.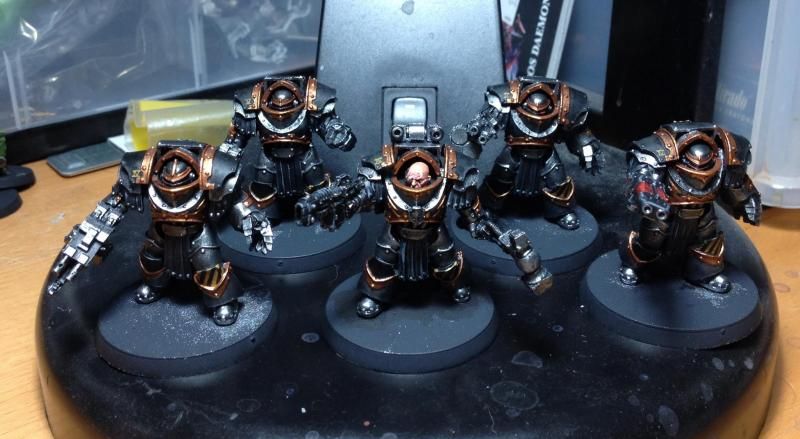 I have already done a second order from FW which contains the last bits to complete my 3k list: Deathshroud Terminators to become Tyrant Siege Terminators, and a Typhon Siege Tank. I'm looking forward to building and painting everything so hopefully things come together rather quickly. I also apologize for the picture quality, I took them on my phone, but plan to take better ones with a proper camera once I have more to show.
Khrangar