Ave Deus Mechanicum!
Welcome to the first part of what should become a record of the creation of an Adeptus Mechanicus army. Specifically my army, Taghmata Kyrus, using the army list from Extermination. I've loved the visual style of the priests of Mars since I saw John Blanche's illustration in Rogue Trader and I'm very excited to now have rules and a model range for everybody's favourite cyborg fanatics.
Before I reveal more about Archmagos-Prime Kyrus and Forge World Medea I'm working on a pair of enginseers. The red cowls and pouches are finished, the white robes need dirtying and the rest needs shading and highlights. I'm thinking of a dark grey base with small bits of stone/rubble but I'm open to suggestions.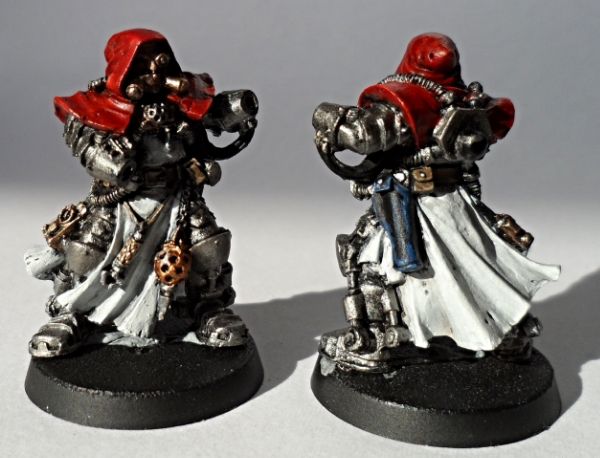 More to come!
Edited by Cactus, 11 May 2015 - 03:29 PM.