Hello!
Departed for the farthest reaches of our Galactic Cluster, the armies of the Carcharodon Astra split from the XIX legion before the time of the Horus Heresy. Spread across the Galactic plane and reaching far into the nearby galactic clusters, Carcharodon Astra have become a thing of myth and misunderstanding.
Spread into Nomad Predation Fleets, each Company has evolved into an independent fighting force capable of fielding huge numbers of warriors. Human recruits forced into caged deathmatches and augmented against their will are conscripted into Scout platoons capable of overcoming even highly trained PDF or Xenos soldiers. Only after proving their loyalty and skill will a Scout be elevated to the position of Battle Brother Marine of the Carcharodons. Casualties are high for these Scouts as they are used to prepare worlds for the appearance of their Carcharodon brothers.
When brothers are fitted with their Power armor, they are originally assigned to Devestator squads and drill endlessly on using heavy weapons. They are then promoted to Tactical squads and can choose to learn to use Jump Packs and Bikes as their skill increases. The role between Tactical and Assault brothers blurs with these warriors as each and all wields a panalopy of chainswords, knives, Bolters and close combat weapons.
As the brothers achieve greater victories, they might be chosen to join the ranks of the Terminator armored warriors of the chapter. Each fleet keeps its own supply of Terminators and has its own special lineage of honor. The Red Wake assigned to Chapter Master Tyberos is just one such Honor Guard.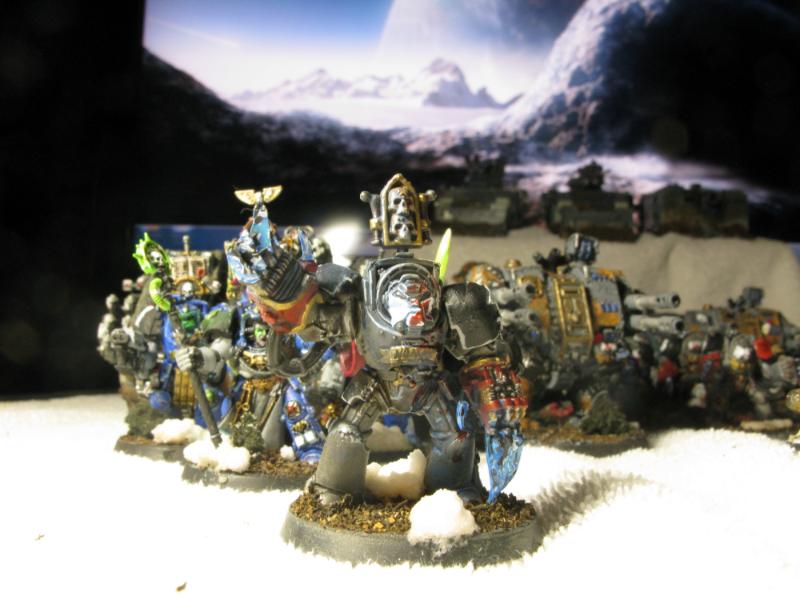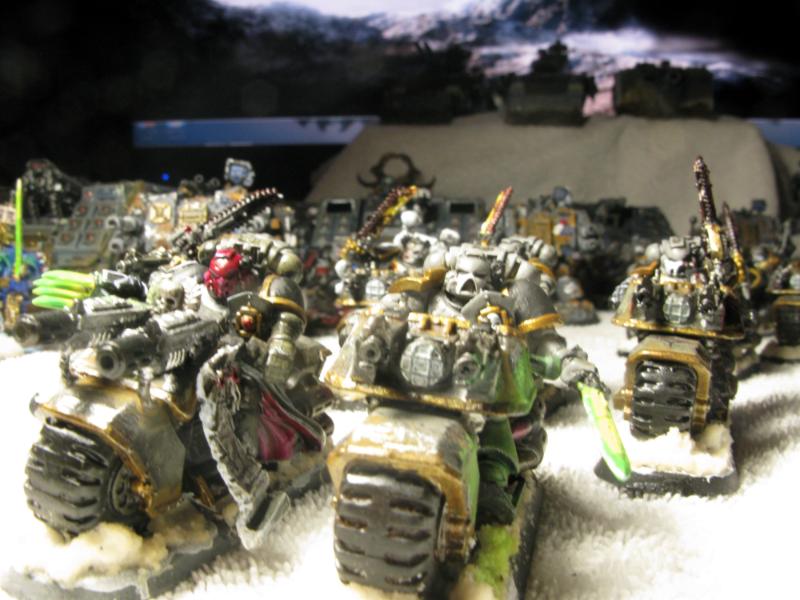 Edited by airinhere, 03 September 2017 - 12:01 AM.