Update time: Work has been sapping my hobby time(50 hrs week, and lots of travel). I have been able to complete another horror(pics below), and worked on the 7 to a half way point. The big guy himself is rough, making galaxy pattern on the wings is rough without an airbrush. I hope to be finish in two weeks.
Secondly, a plea to my fellow chaos player/hobbyist. If you have some tyranid genestealer heads with tentacles, please contact me. I am looking to buy, or if gifted i will pay for shipping.
Third. I have decide to take the Cthulhu spawn concept and expand it. I am looking to add some cultist, deep sea monsters, and some more hero(heralds, cult leaders, etc). I am open to model suggestion. I also have no ideas what to use the models for. Maybe i can use it for a silver tower count as, tzeentch army, fun models to paint, or get a display board made. I probably will not make this into a tabletop army, just a side passion army I add to. Thats not a bad thing in my mind, I am having so much fun with them. The event helps.
So in my quest to expand the force here is one of the models for vow two. i have no idea what to vow them as, So I like some idea.
The siren. She the size of a marine with a rock base. The model is great and will be given a greenstuff crown. I blame slave for showing the movie, it was great.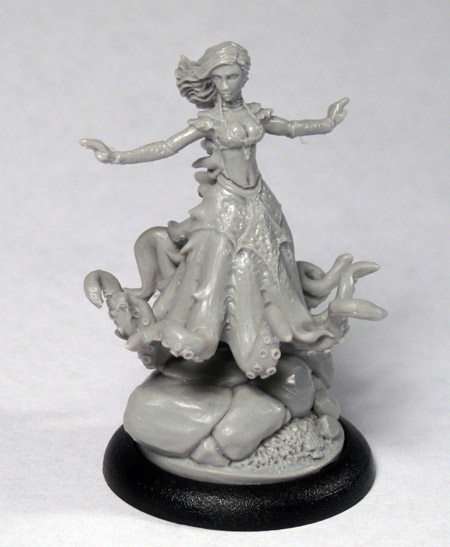 Finally the complete horror, thoughts?
Thanks for reading
Edited by Uprising, 20 June 2016 - 10:53 AM.