A little something I've had in my mind for a while now...
Me must have the most successor's of any chapter in this awesome sub forum, so I think we should keep a small record and celebrate that.
I'm not asking for a full Index Astartes style write up, just a name, colour scheme & symbol is enough. A typical model is also encouraged
Feel free to add anymore basic info like homeworld and such. If you have an existing IA article, feel free to post a link to it for sure
What I'll do is as we get more added, i'll photoshop a suitably epic black and white image to include a brother of all of our chapters doing what they do best - purging some poor mutant/ xenos/ heretic or maybe mustered for a campaign.
- The Bloody Slate -
+=============================][=============================+
The Sanguine Vision
"We are Sanguinius. The Angel. The end of all Evil. Indomitable. Unyielding. WE. ARE. HIS. VISION!" - Speech of the Reclusiam to the Death Company
Homeworld: Infernum Prime
Symbol: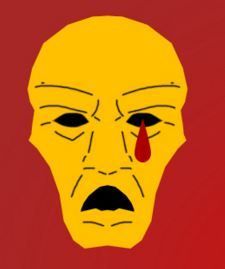 Colours:
=][= Full Inquisitorial File =][=
Edited by Jolemai, 01 September 2020 - 09:15 AM.
Tags