Hi Guys,
Jumped back into the hobby about 3 months ago and picked Black Templars to paint.
Since my Crusade is nearing a state where I can actually play some games, thought I would start to share its journey on the tabletop, and also share pictures as units are added.
Really enjoyed reading through the posts in the BT thread, especially the back stories for your forces, so thought I would set the scene for my Crusade. I'm not as well versed in the previous BT history, so mine is mostly from the little bit of story we get in the current codex.
In the wake of the Cicatrix Maledictum High Marshall Helbrecht is forced to relinquish his singled minded pursuit of Ghazghkull Thraka. Chaos forces roam rampant across the galaxy and undulating warp storms cut off entire subsectors from the Astronomican's divine light. Helbretch is left with little choice but to heed Guilliman's council and aid against the pressing Chaos threat. The High Marshall issues orders to form a new crusade, Justus Mortis - 2nd Crusade of the Caton Sub-Sector.
With a new Marshal Household command structure assigned, the Justus Mortis Crusade begins mustering on a small shrine world directly controlled by the Ecclesiarchy. Fighting Companies begin to form under the Crusade's Banner, a relic that was ritually blessed by the priests of the Adeptus Ministorum. A handful of elite battle-hardened Initiates of the Aurilla 1st Crusade are granted their laurels and promoted to the veteran squad ranks of Justus Mortis. A contingent of fresh Primaris Marines bolster the numbers, their Tacticus armour and Cawl pattern bolt rifles undergoing divine sanctification rituals of the shrine worlds Arch-Cardinal.
The High Marshall has deemed that the Justus Mortis Crusade is ready for deployment in small scale patrol operations across the Caton Sub-Sector. The Marshall Household command are under strict orders to avoid large scale conflict until further war machine and mechanised support elements can arrive from out of sector.
Justus Mortis Command Elements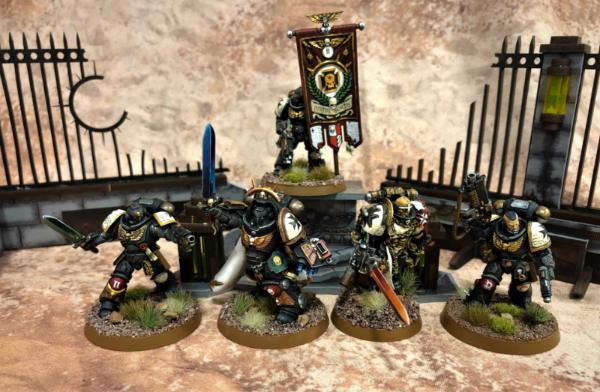 Intercessor Squads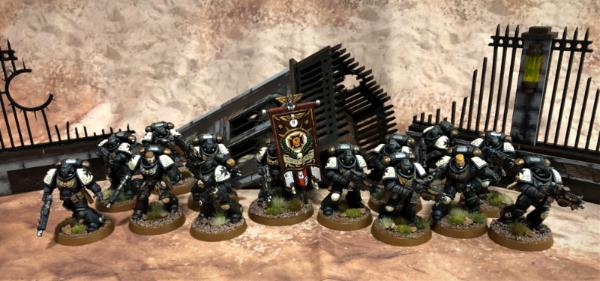 Crusader Squad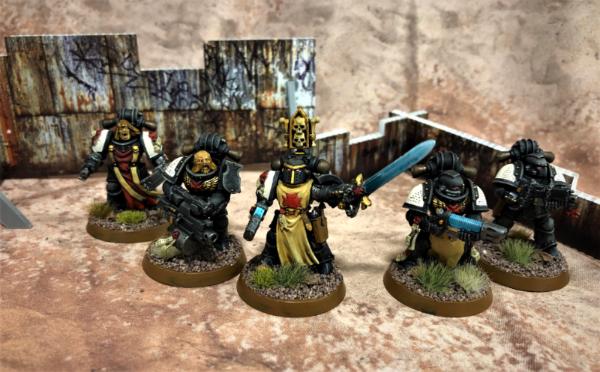 Veteran Squads with Castellan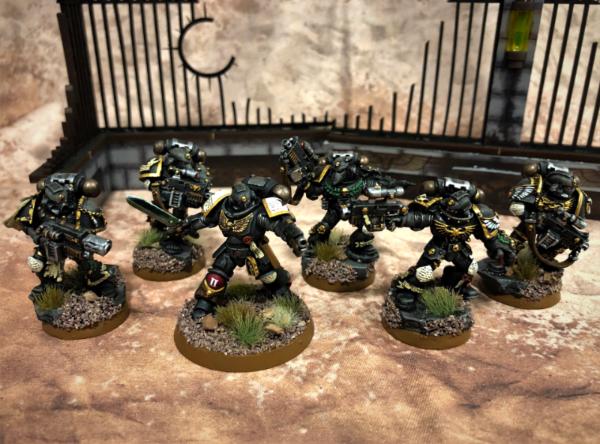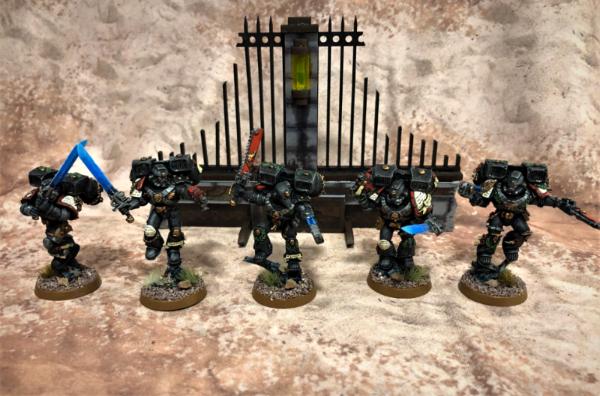 Hellblaster Squad with Castellan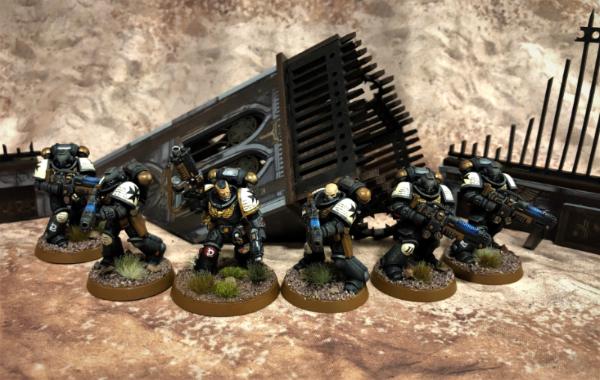 Mechanised Support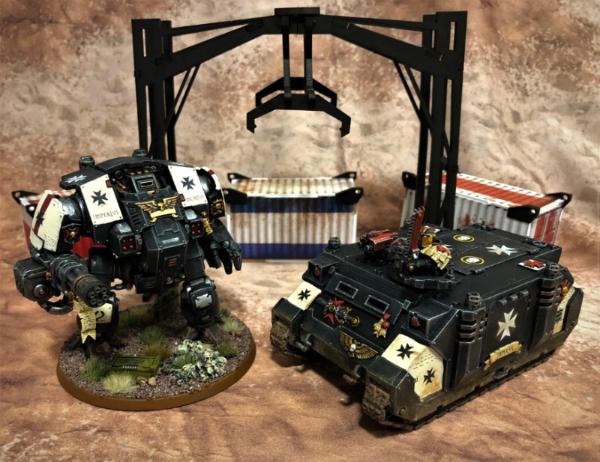 Reiver Assault Squad
Inceptor Squad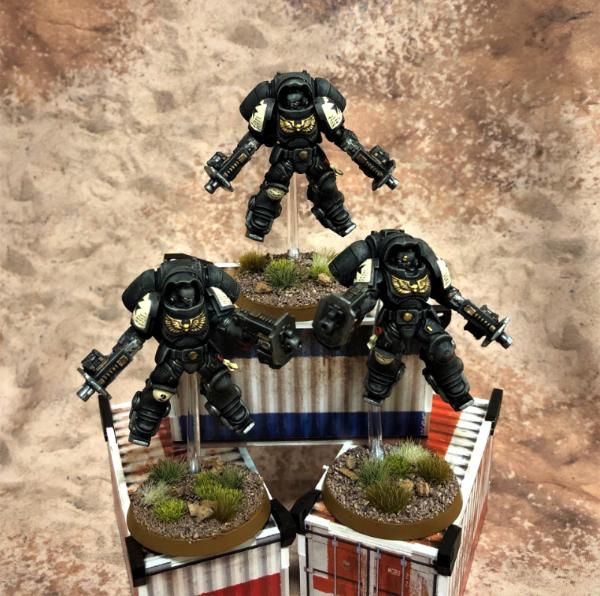 Apothecary Support
Justus Mortis Crusade mustering (Apothecary is currently at a local painting comp so not in shot).