+++CHAOS SPAWN BEAUTY PAGEANT+++
Well, this is going to be weird...
For the first time ever, the ETL is recognising beauty, elegance, good manners and noble aspiration among a group of young, beautiful, dynamic, lost and damned creatures of the warp!
As every beauty pageant the intention here was to judge the physical attributes of the contestants as well as their personality, intelligence and talent.
But given that the contestants are brain-dead, drooling and utterly mindless individuals (and proud of it), we will confine our judgement to just the physical attributes, such as they are.
As we all know and expect, pageants give the major prize title to the one who comes first but also distribute lesser titles to the runner ups. This pageant could be no exception! As such there are three titles to compete for:
First prize title: Miss Galaxy
Second prize title: Miss Eye of Terror
Third prize title:

Miss Grimdark
Pictures of the contestants can be found below.
A few pointers"
Any member of the B&C is welcome to vote - you don't have to have participated in the ETL to do so. This is open to all.
You do not have to justify your vow. If you want to leave comments however, feel free to do so.
You may vote more than one option! You don't have to choose only one - unless of course you like only one option over and above everyone else.
This topic will remain open until Sunday, September 15th, when the prizes will be awarded!
And with no further ado, let's vote!
The contestants are presented in alphabetical order of their creators.
1. Demi Gorgon - a true stunner hailing from the Cadian Gate! (by Chaeron)
2. Kahareah. She likes strolls in the park and collecting skulls for the skull throne. (by Dwango)
3. Vergash. She likes gardening and spreading the Geller pox with her friends. (by Dwango)
4. Lavinia - Eloquent and sublime! (by Freakshow668)
5. Miss Khorne of Skalathrax - a popular local pageant! (by I Am Forsaken)
6. Miss Nurgle of the Plague Planet - another local beauty! (by I Am Forsaken)
7. The Neritic Horror Twins (by Maschinenpriester)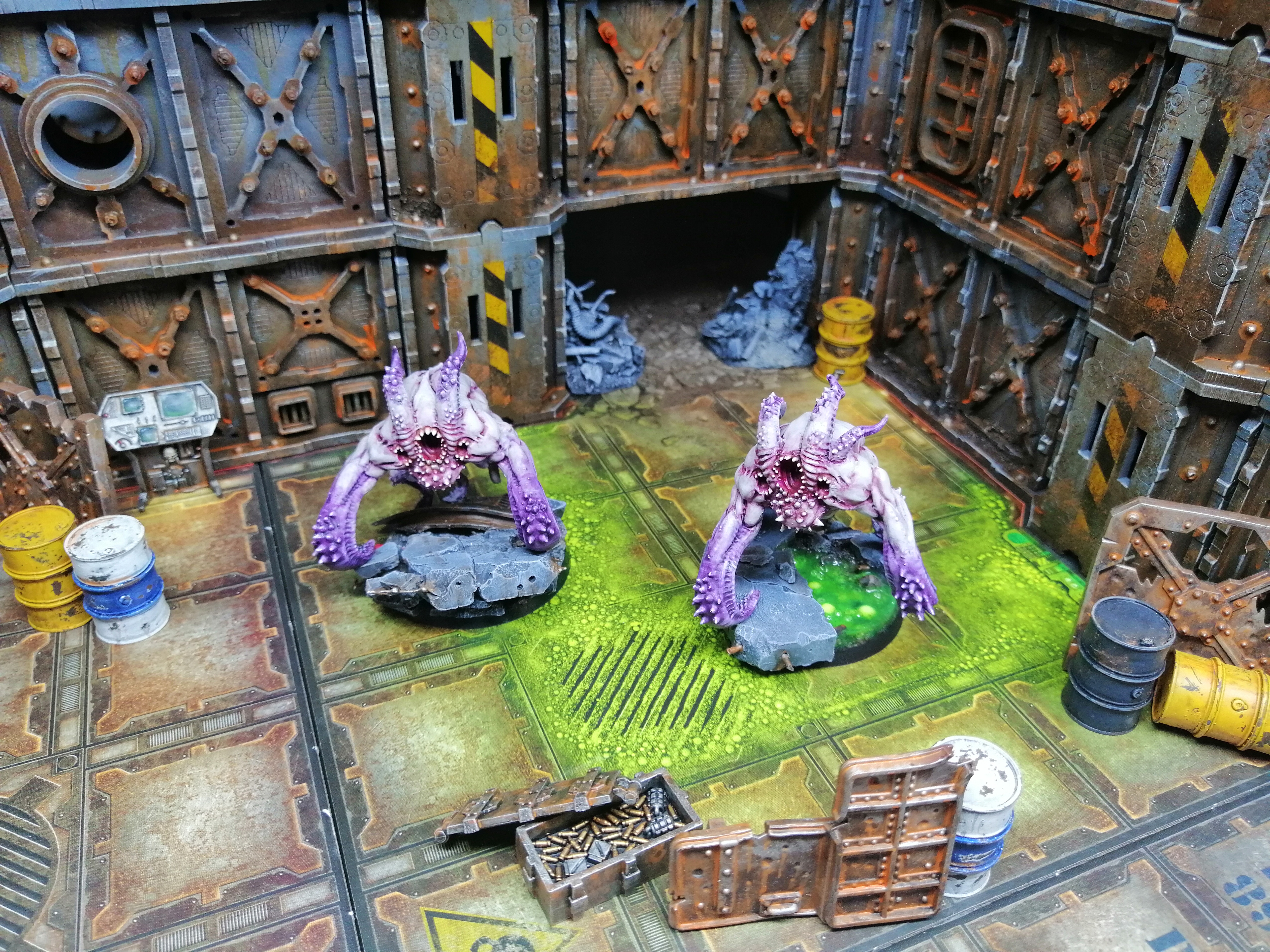 8. Scyla Anfingrimm - the beautiful, the exquisite, the only! (by Scion)
9. Kurdashiann - ermm.. no comments (by Slave to Darkness)
10. The two nameless ones (one in gown and one in a daring swimsuit! (by tdemayo)
11. Blobby - the spawn fatale from deep in the Eye (by Ungolino)