Double post! I've been doing a lot of building today, and decided to finish my second devastator squad.
I painted these two Missile Launcher toting dudes a couple weeks back, and they need squad mates.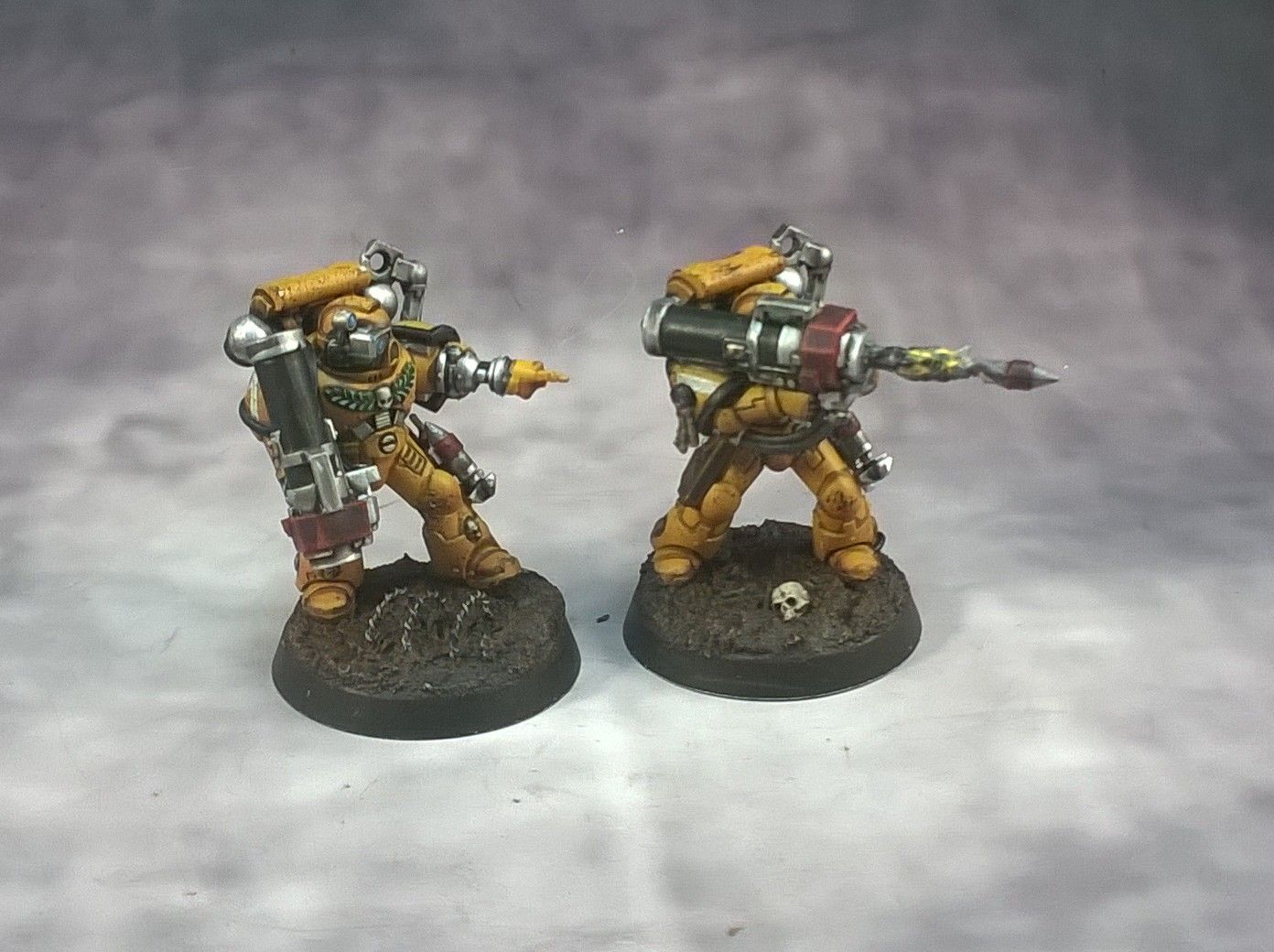 So they need some buddies!
Here's the sergeant. Again, no banner, because of the Signum. I got the idea to put some MkII and MkIII elements on one of the devastator legs from someone on this forum (cannot remember where). I love the plumes on the helmets too - probably going to be using a lot of those on the sergeants of future squads too.
Then, the banner bearer of the squad. I only took one picture of him, so that's it.
The fluff behind the banner is that it used to be carried by one of the sword brethren in ages past ie the Great Crusade.
And lastly, a type of marine that is blatantly stolen from the HH: a comms specialist. I'm trying to get all my squads to feature one of these from now on.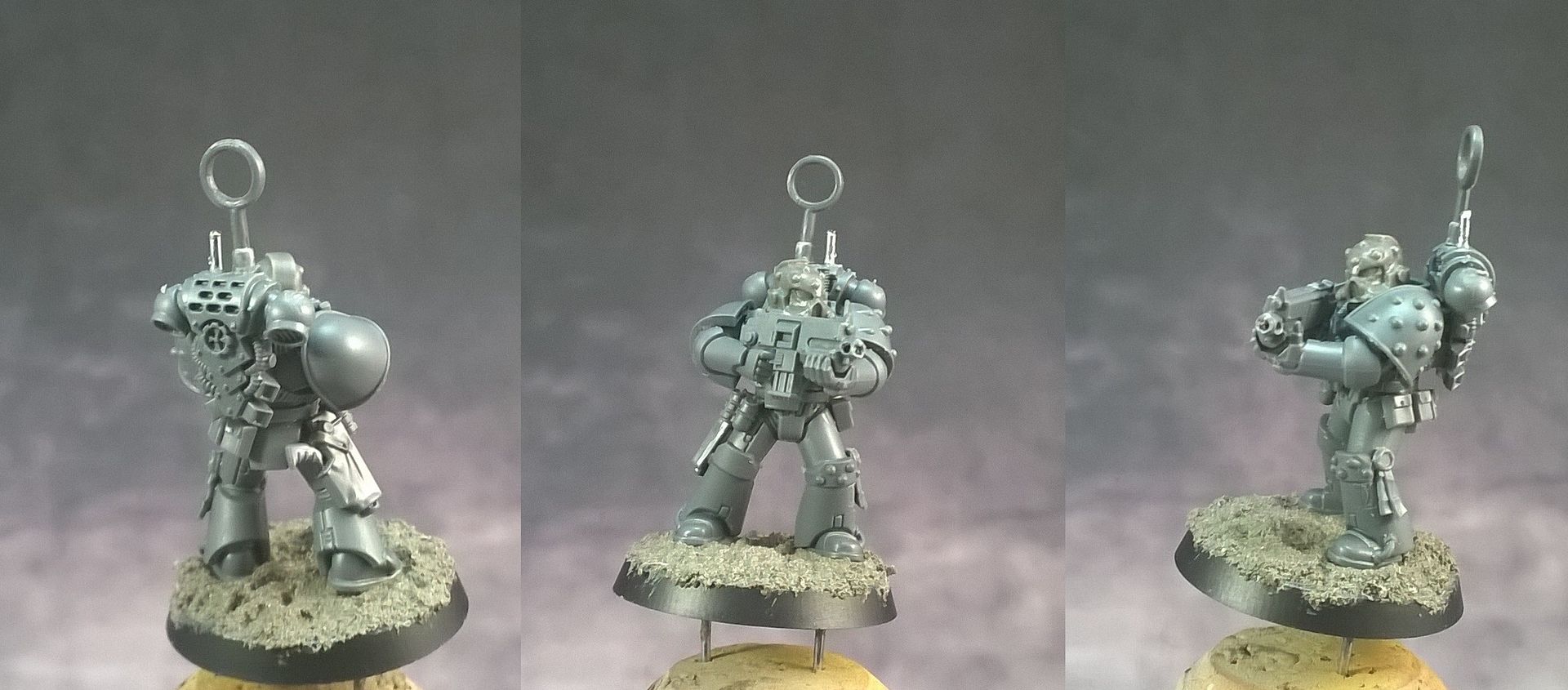 I'll try and get these guys done before tomorrow evening - as I want to do at least one more squad before Wednesday and I promised myself never to paint more than three marines at a time.
Oh, and I got the FW Imperial Fists transfer sheet. Damn. that´s some serious bling.