+++NECRON OUTPOST+++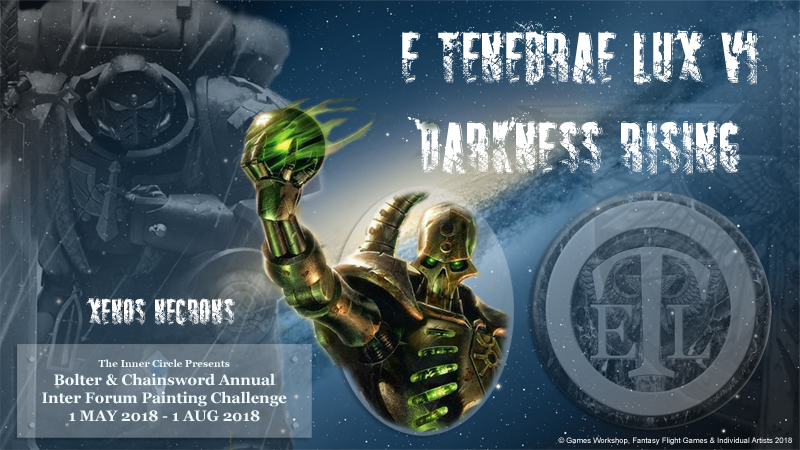 Welcome to the Necron Outpost. The Necrons belong to the "Xenos" Faction.
HERE IS WHERE YOU MUST POST YOUR VOWS
Here you must also post your "before" and "after" pics of your vows as well as any WIP you may want to share. You may also use this thread to discuss the progress of the event with your fellow participants, exchange ideas, offer and receive modelling/painting advice and generally have some ETL–related fun!
Here you'll be able to submit vows that include the following units:
- Codex Necrons: All units
- Imperial Armour Index – Xenos:
All units from the "Necrons" list
- Index Imperium 2:
All units from the Fortifications list
IMPORTANT NOTE: ALWAYS USE THE LATEST PUBLICATION TO SELECT AND PRICE YOUR UNITS
This means that the Index lists are good until the Codex is released (in which case the Index list becomes obsolete and cannot be used by anyone). Also, FAQs that come in the wake of a particular Codex (or other publication) take precedence over the Codex (or other publication). Also, any PDF releases by either Games Workshop or Forge World are also admissible (even if experimental) until an official publication that contains them is released.
Before you post you vow make sure you familiarise yourself with the ETL VI rules. You can find a link to the ETL VI rules below:
+++THE DYNASTIES RISE AGAIN!+++